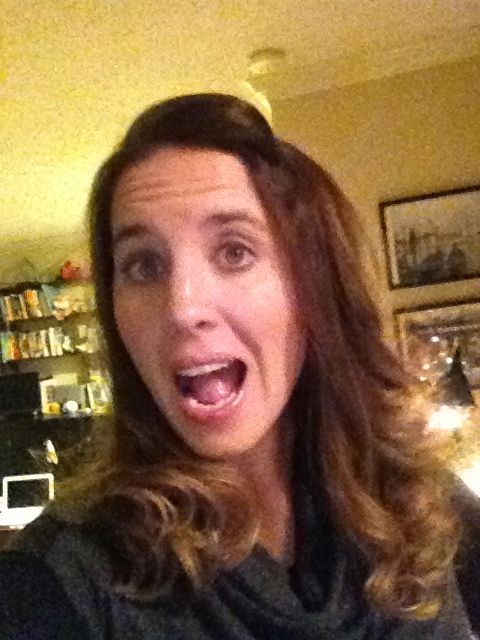 showing off my curls
I had a low key night at the home of one of my graduate school friend's. We played games, we laughed, we crawled out on the roof to watch the fireworks. Apparently I was having too much fun because next thing I knew it was ten till 2 am. I summarized what happened next on Facebook:
So all is well that ends well and I wound up at home before 3, but had tons of energy and stayed up a bit longer, which led to me crawling out of bed at 10:30 am.
After lazying around a bit I went for a run, with the idea of replicating last year's run with a 2+0+1+3 = 6 mile run, but ended up with seven miles (poor route calculating). We had an overcast sky and high of 45 degrees this year. Last year it was sunny and 60... I guess I am glad to have a real winter...
Then I stopped by Whole Foods to pick up pork and sauerkraut for my New Year's Day meal, only they were out of regular sauerkraut! Next to the empty shelve was red cabbage. I was intrigued and desperate and I picked up a jar.
with a name like Gundelsheim...
Turns out barrel red cabbage tastes a lot like sauerkraut, but was a bit messier. I hope it brings me as much (or more) wealth as white cabbage.
Did anyone else eat pork and sauerkraut today? Judging by the grocery store the sauerkraut was more popular than the pork.