The day after Christmas the ladies of the family headed to Independence, MO for a holiday tour of three historic buildings. For those of you not from Missouri, a little background. Independence was quite the hub of activity in the 1800s. The Santa Fe, Oregon, and California trails all left from Independence, and Jesse and Frank James frequented the area.
Our first stop was the Vaile Mansion. The Vaile was the fanciest. It was built as a show mansion and was very showy. On top of that they had decorated the house in an over the top Victorian style. We had a tour through this house, which was interesting, but long...
An upside down Christmas tree, apparently a Victorian tradition
lamp ladies on another upside down pink tree
master suite, the painting on the ceiling ruined Mrs. Vaile's social status
Next we stopped by the Bingham-Waggoner Estate. The Binghams and Waggoners have no relations, just two of the more famous families that lived in this estate. The Waggoners had no direct heirs and the house was ultimately left to the housekeeper's children who were in College at Mizzou at the time. They sold the house to the city of Independence.
It was less fancy, but as Beth said, more livable. Both houses had modern conveniences such as hot and cold running water and indoor toilets. The B-W also had a huge walk in refrigerator of sorts.
The house sits at the end of a road, apparently wagons heading to the Santa Fe trail would just cut across their property until they put up a fence. Then the would still cut across the back of the property, where you can still see wagon ruts today (it was too cold and snowy for us to check them out ourselves).
one of the maid's rooms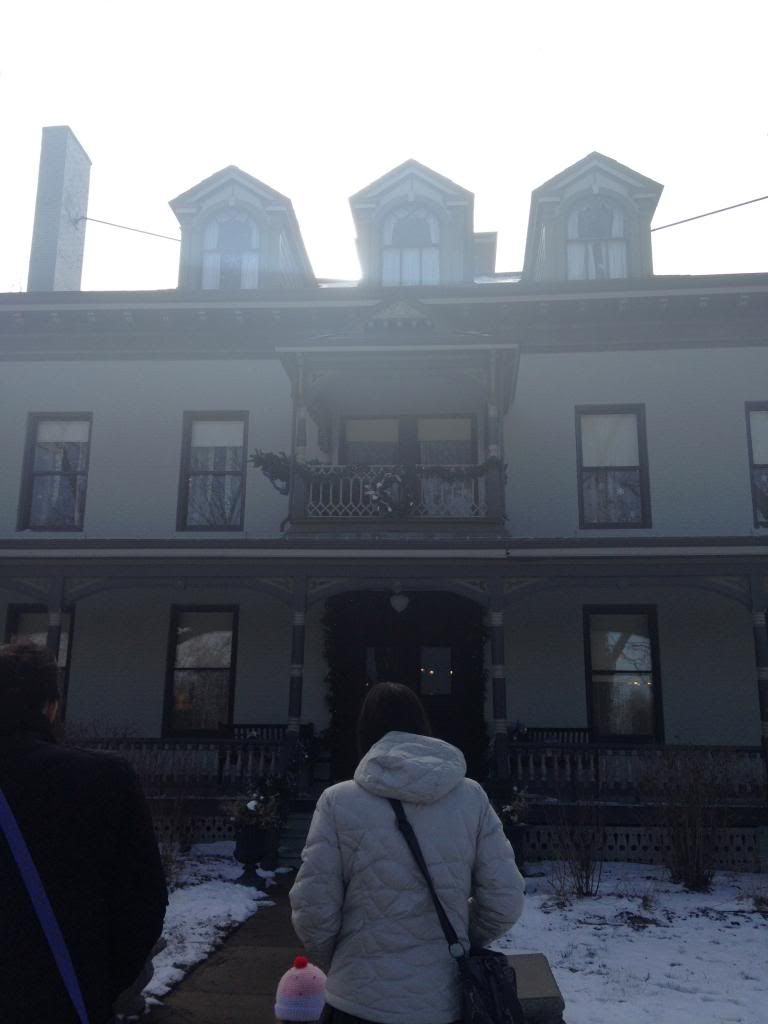 the approach
Our last stop was the 1859 Jail, Marshall House, and Museum. The Jail was about as cold as it was outside so we moved through pretty quickly, but it was well done. Frank James was the most infamous inmate. Apparently he was treated like royalty. They put a rug on his floor, paintings on his cell wall and allowed visitors. He had retired from his life of crime at this point and people thought he should be left alone.
You can walk through the Marshall's House, and through most of the jail cells. There is a little museum as well that has some history on the jail as well as Independence in general.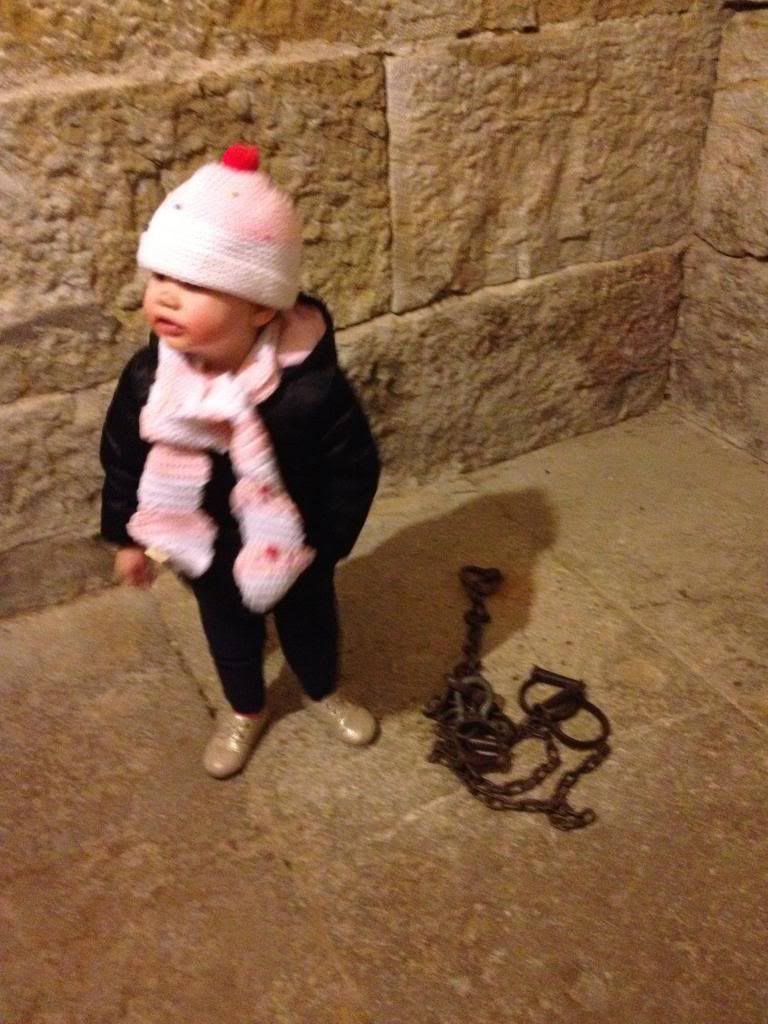 Gretchen making a break for it
After our morning of touring we had a delicious lunch at Ophelia's on the Independence Square. Apparently I wasn't the first person from DC checking out Ophelia's, they had photos displayed of Obama and Clinton at the restaurant as well.