The Sunday before Christmas we headed up the road/highway/Sonic drive thru to my Aunt Betty's for our first Christmas celebration. After a delicious meal of soups and sides we stayed around the table for a few rounds of Minute to Win It Holiday Family edition.
Round 1: Hang as many ornaments on a balanced ruler as fast as you can. My sister Kristen and I were up last and the score to beat was 17 in a minute. We had all 18 on with 20 seconds to spare!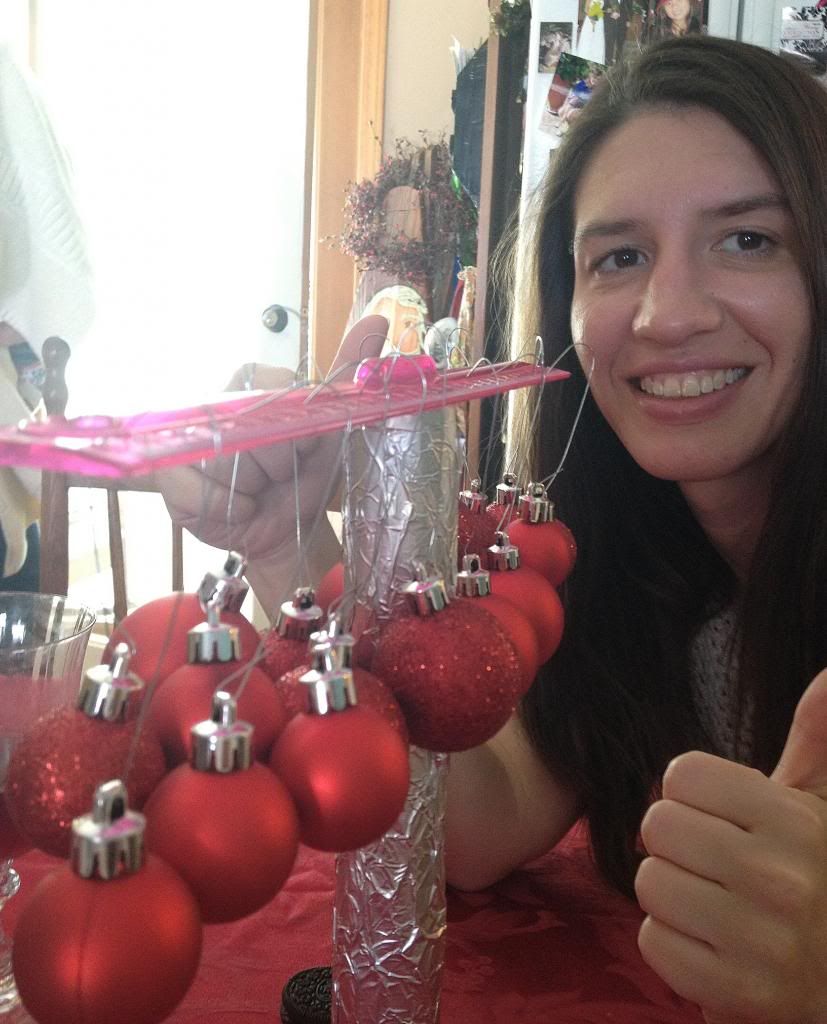 Kristen with our winning apparatus
Round two was staking nuts on top of each other with a candy cane. This time I went first and did a horrible job, I blame it on a faulty candy cane. My cousins Whitney and Travis however had pretty good hands (they should they stick people with needles all day).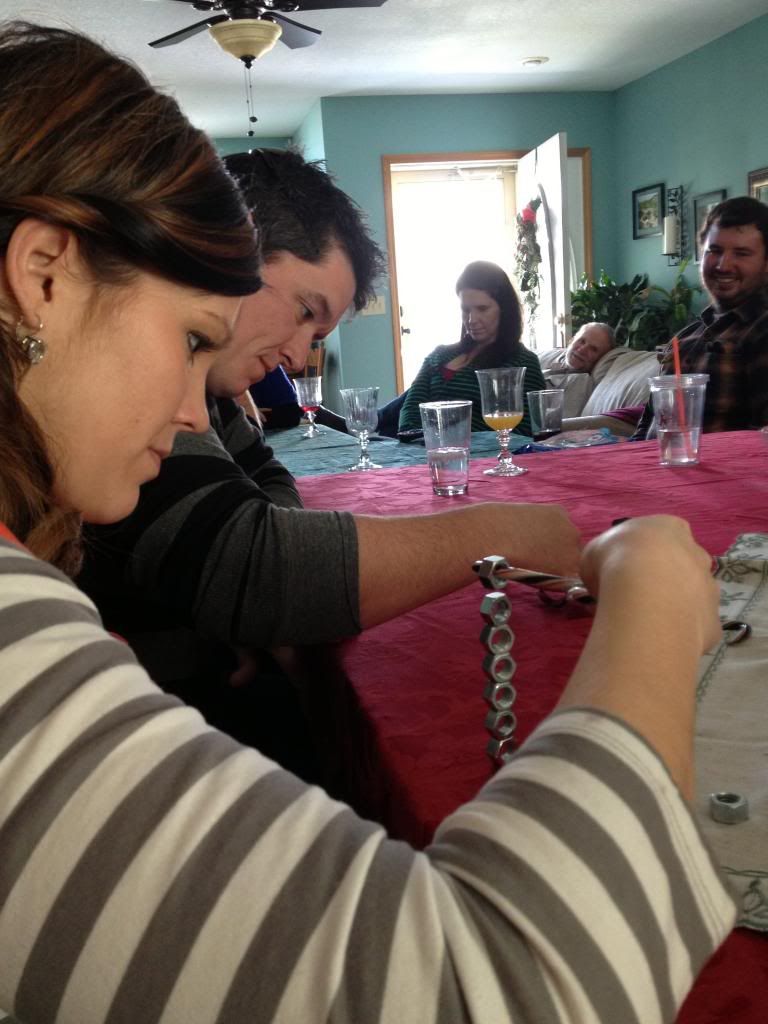 5 seconds later it all came tumbling down
Round 3: Move an oreo from your forehead to your mouth, by only moving face muscles. I think I could have gotten this in another minute or two. My brother, Travis (below), had success!
After games we opened our exchange gifts and had a lovely afternoon.
The other excitement of the day was meeting my new first cousins once removed, Maverick and Tyson. They were born two months ago, but this was the first time I was home. Gretchen enjoyed "holding" Tyson (I did too!).