Every Spring the Embassies in DC open up for tours.
I went to some of them a few years ago with my cousin
, but there were many more I hadn't seen. I'm a sucker for these types of things and luckily found that my friends Hannah and Adam were equally up for the tour. We decided to hit up the northern loop of Austria, Slovakia, Czech Republic, Hungary, and Netherlands. Those five alone took us about two hours. So if you plan on visiting them all in one day, you have quite the challenge.
The EU was having a selfie contest so I took some goofy pictures at each spot... they haven't yet contacted me with my winnings.
Austria had free coffee and red bull and some other treats for sale. They had a chef demonstrating how to make apple strudel and lots of pamphlets on Austria.
The Czech Republic had a Kafka bug strolling the grounds and police dog demonstration using Czech Shepard's. They had free ice coffee and strudel.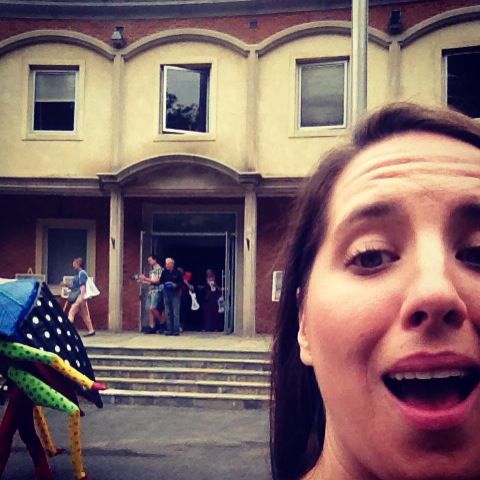 Hungary gave us a cheesy bread upon entering and had some traditional dancing going on. They also had some liquor tasting that wasn't very tasty at all.
The Netherlands had the most going on. A Heineken beer garden, cheese, stroopwafel, little pancake things (amazing), give aways, and a photo booth.