One of my favorite shows on TV right now is Nashville. A good mix of drama and good original country music. A few months ago I started buying some of the songs and rocking out to them. Then by chance I saw that they were coming to DC for a concert. I mentioned it to my friend Hannah and she was immediately on board. I'm not a big concert person, but I but the time the tickets went on sale in my calendar. Once 10 am came around I started trying to buy tickets... it kept saying to try again, try again, try again... finally after 10 minutes of trying to put two tickets in my basket it went through and we were set. The show actually sold out within like 12 minutes. Crazy.
It was also my first time to the Lincoln theater. So I was excited to check it out. I had read some reviews saying that the line could get a little long. It was completely true and a little confusing as the seating was general admission and they had guys moving the through the line checking IDs, scanning tickets, and stamping our hands (with a blue light stamp!).
Once we got inside it was a bit of a rush to find seats. We decided to start looking downstairs. A lot of people were saving seats so it wasn't easy to find two. We found some on the side towards the back, but they still had a great view of the stage.
After getting drinks and visiting the restrooms it was time for the show to start.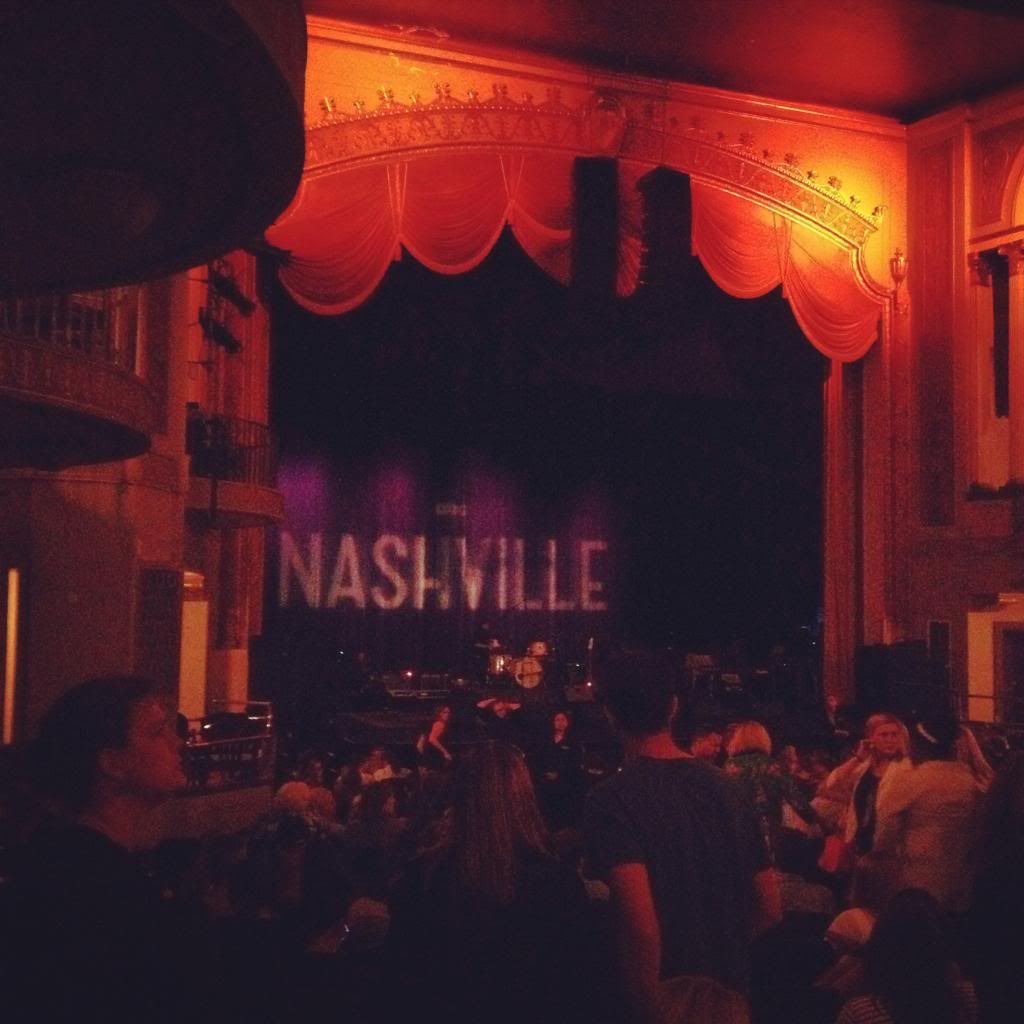 Lincoln theater
The Lincoln theater is very ornate and pretty if not a little crumbly.
For the most part the performers came out one at a time and sang one song at a time with the occasional duet. They mostly sang songs from the first season and mixed in a few songs of their own that don't appear on the show.
Deacon (Chip) is actually from Alexandria and had a lot of friends and family in the crowd.
Deacon!
Did you know Gunnar (Sam) is actually british? I'm not sure if I like his southern accent or his british accent better.
Sam and Chip
They wrapped up the show with a group number, A Life That's Good.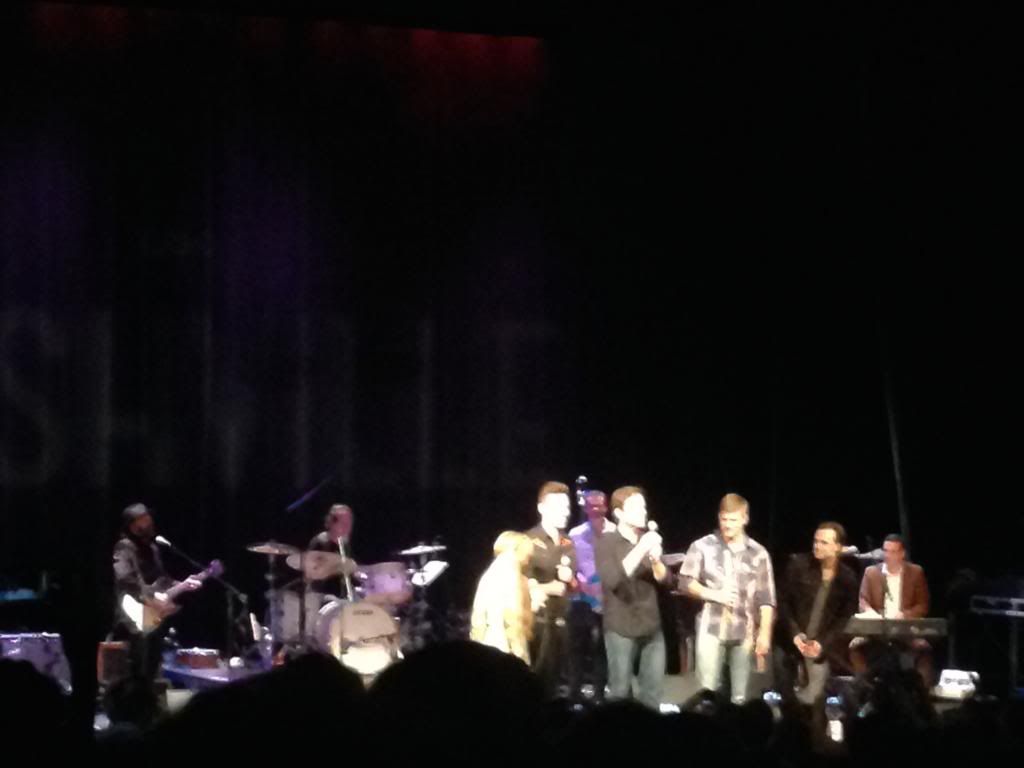 the whole crew