I started this weeks celebrating on Tuesday at the 17th Street Drag Queen High Heel race.
Katy Perry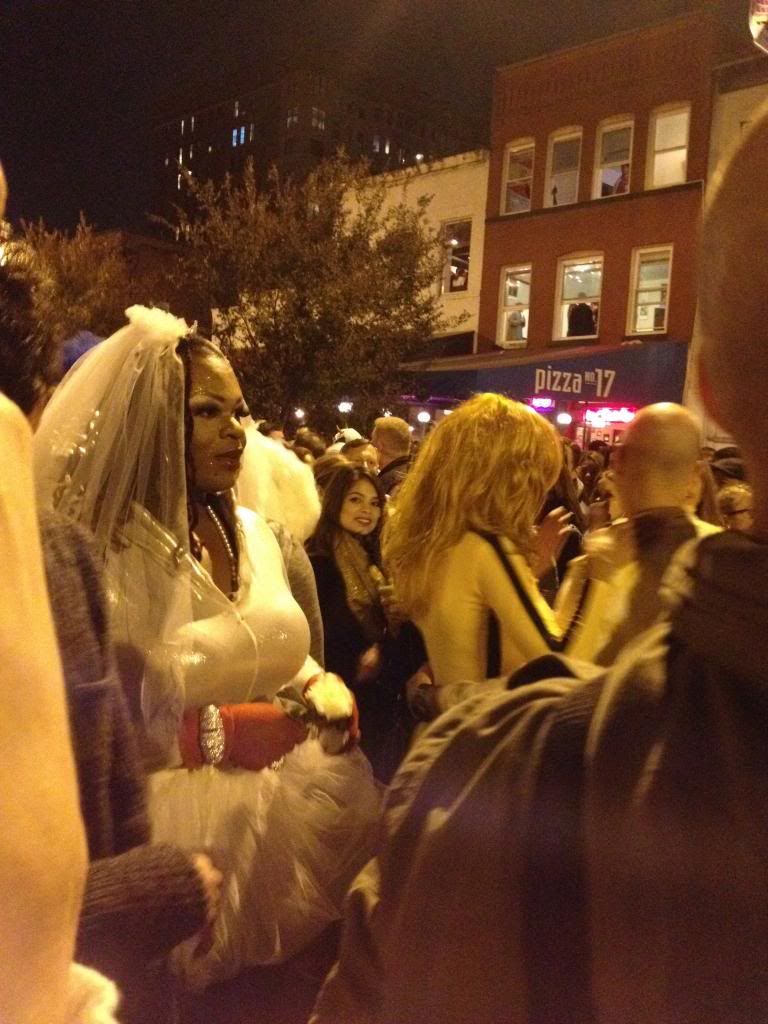 some kind of bride
The race was over in a flash, with Inertia winning in 43 seconds. My friend Catherine hosted us at her apartment for some pre and post race fun. She made a delicious Polish dish and many dips and deliciousness.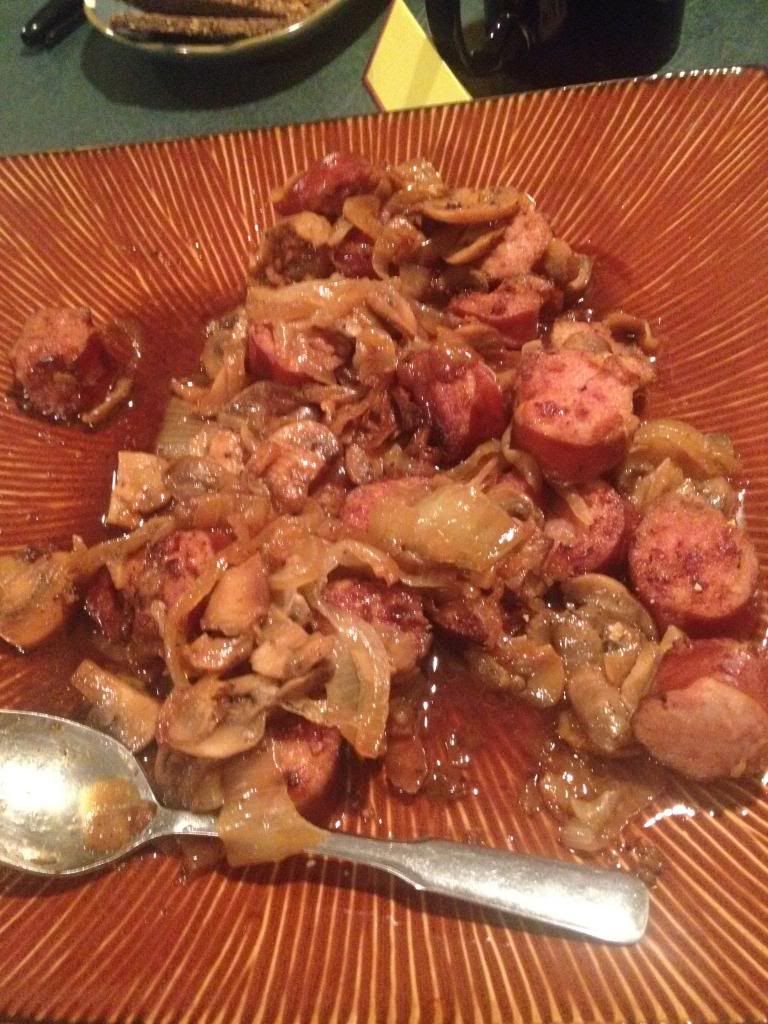 sausage/mushrooms/onions
Catherine was a great host and really set the mood.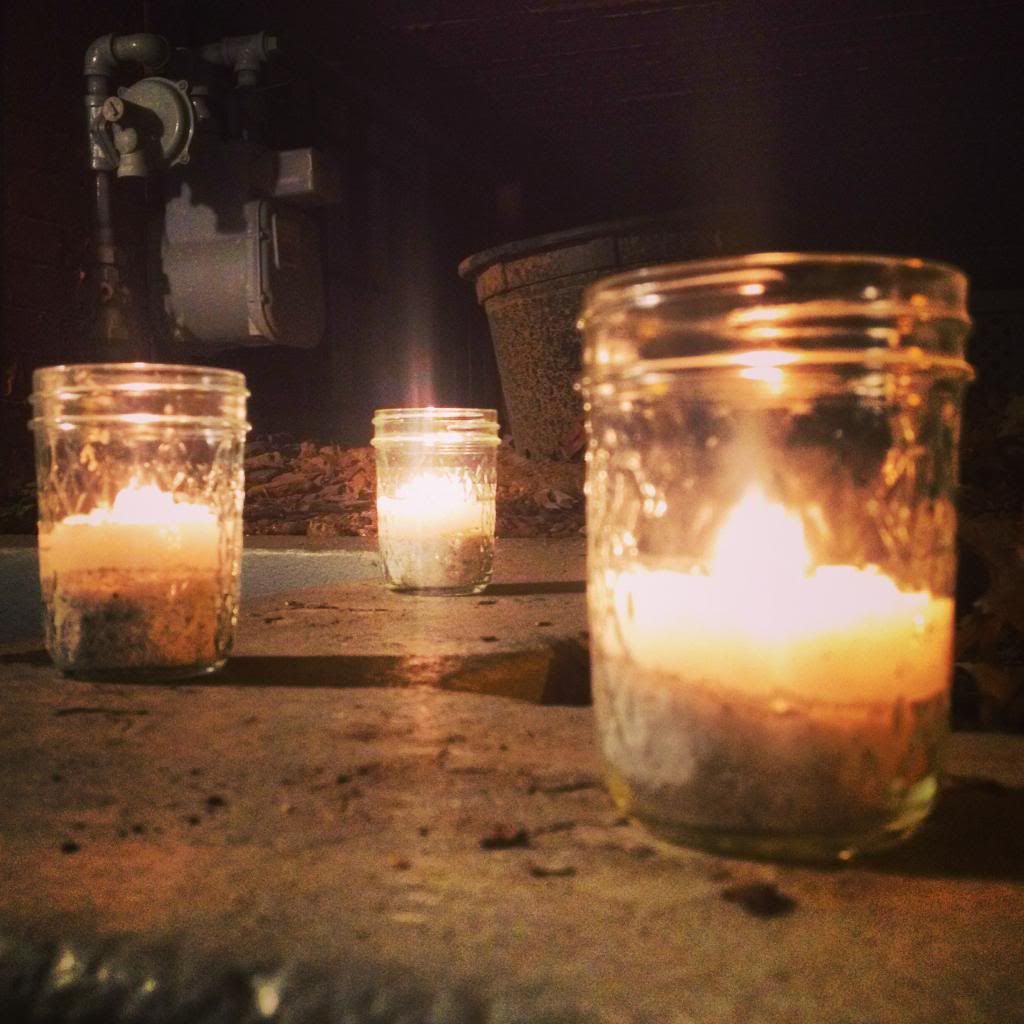 Today for work I went as Katniss Everdeen from the Hunger Games. I just happened to have her
Reaping Dress in my closet
. It was a good outfit for my uptight office, because most people didn't realize I was dressed up, but the few people who had seen Hunger Games knew exactly who I was.
Tonight I joined the Pacers Run Club for a festive costume run. We ran by a few haunted spots in DC, including the White House lit up in Orange and the Octagon House, which is supposedly the most haunted in DC. To run I switched into my Rainbow Brite costume with a little switch up on the shoe/sock situation. It was great to run in, if not a little warm. I was really saddened to learn that most people under ~28 have no idea who rainbow brite is.
Tomorrow I'm heading to a Halloween Party as Katniss again, but this time in her arena outfit.