Hello all! Day 8 of the shutdown and I'm now blogging in real time. Its the small victories.
Monday and Tuesday night brought beautiful sunsets to DC. Monday night I watched the sun set from an illegal spot on the mall while running a few miles. I rarely run with my phone so I didn't take photos, only to remember after the sun set that I did have my phone on me. So just imagine beautiful colors behind the Lincoln and Washington memorials.
To help you out, I took these photos out my bedroom window on Tuesday night. The sunsets and view alone made my move worth it.
I'm not sure the order of these photos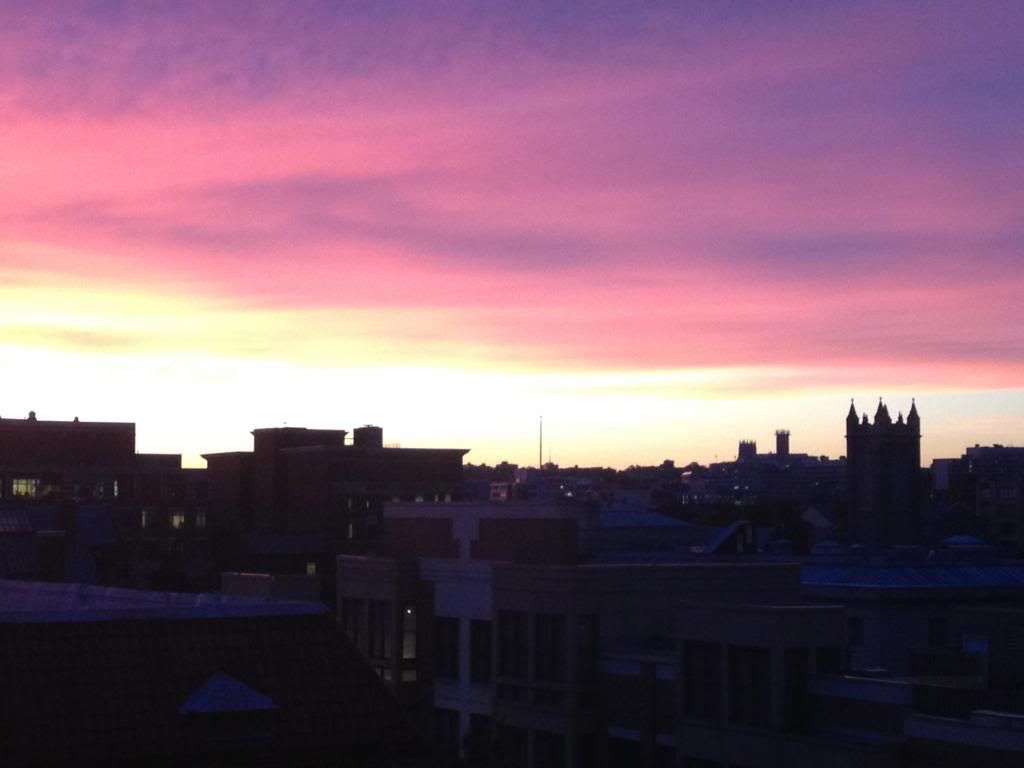 see the National Cathedral in the way back?
there's a tree across the street!
After temperatures in the 90s all weekend this week has been in the 60s. So I made chili. I threw in a can of hot green chilies, which really added a delicious punch.
maybe I should have fewer chips with my chili?
Not only is the shutdown impacting my work life, but also my social life. Remember
Handi-hour
? Well it is put on by the friendly folks of the Smithsonian so it was canceled this week. The theme was book crafts, which I attempted a little on my own, but my fellow Handi-hour enthusiasts decided to throw one of our own. Instead of book crafts we did pumpkin carving, but kept the craft beer element and upped the ante on delicious snacks.
Thank goodness for the shutdown, because I was able to research some fun ideas on pinterest. I also picked up an amazing carving kit at Target, which helped a lot with carving detail without accidentally cutting a big chuck out of my pumpkin.
my jack-o-lantern family
some of the other creations