Today was Marine Corps Marathon day in DC! Although I've been in DC for over two years, this was my first chance to really enjoy the race. My first year in DC I chose Marathon day to move into my apartment, which created a few challenges driving my Uhaul around town. Last year I was celebrating Becca's wedding in Texas. There were some cool events/speakers around town this week, which I still had to miss out on as I got sick with a head cold that knocked out all of my energy all week. By Saturday I was feeling better and set out for my 12 mile long run. At about mile 4 I ran into part of the marathon course and kept seeing signs all the way around the mall. After barely running for over a week, it was motivating to have a little change of running scenery.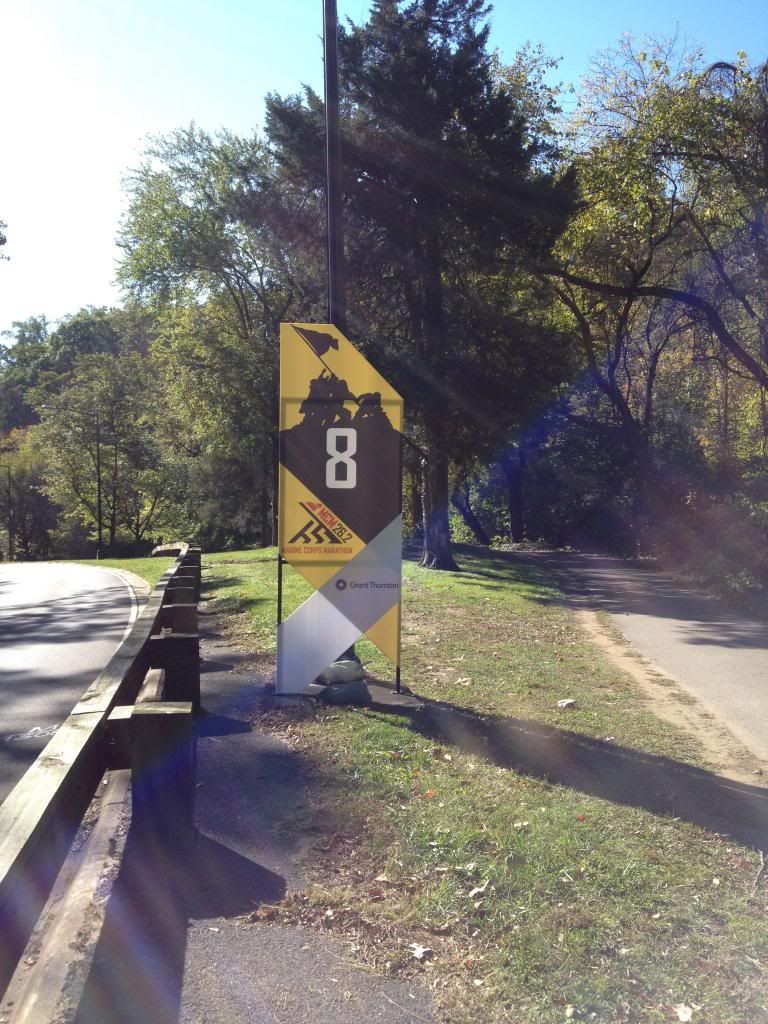 Mile 8!
My Monday night running group had a cheer station at Mile 5.5, so my friend Catherine and I headed down to cheer at 8 am. We saw the first wheelchair racer as we crossed the rock creek bridge and then the first runner as we turned on to K street.
Looking good RUNNERS!
We cheered our hearts out. And the runners kept coming and coming for two hours.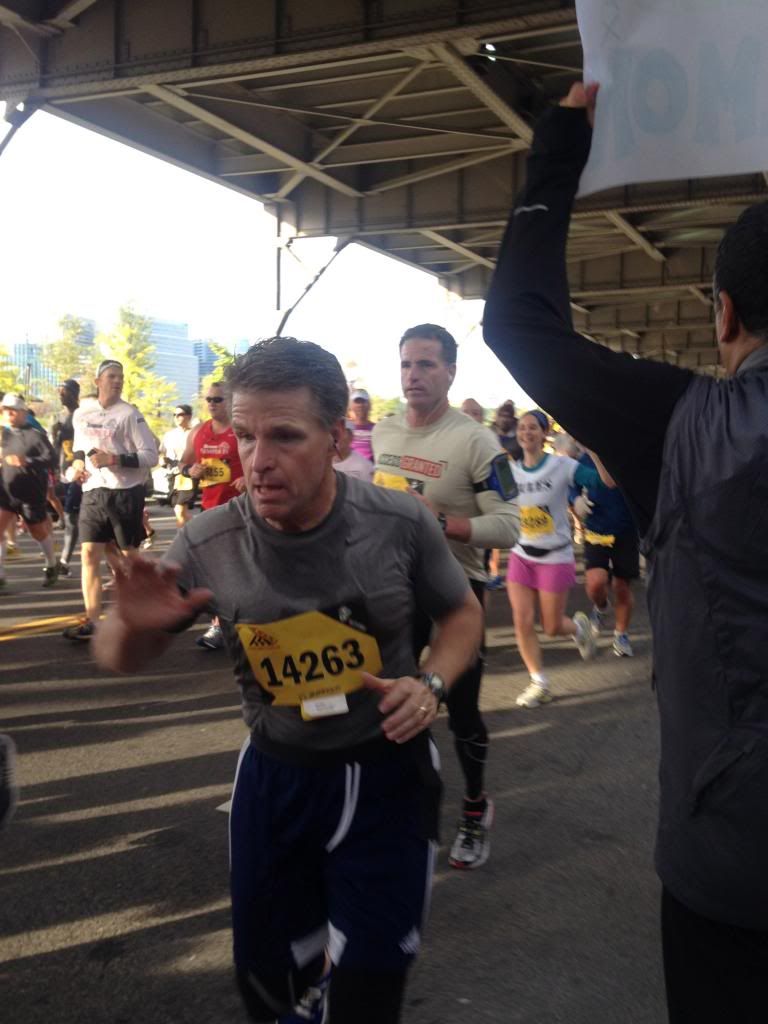 We got some High 5s!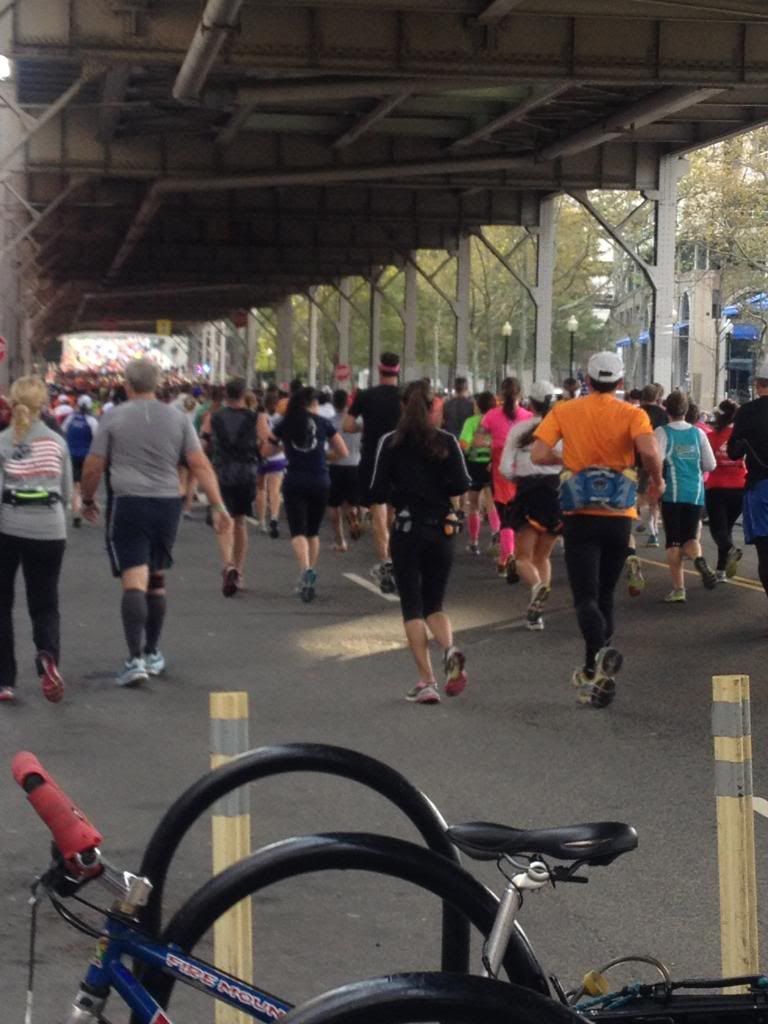 working their way up the ramp
After everyone had passed us on K St. we cheered our way back up Rock Creek. The runners were looking at us like we were the crazy ones.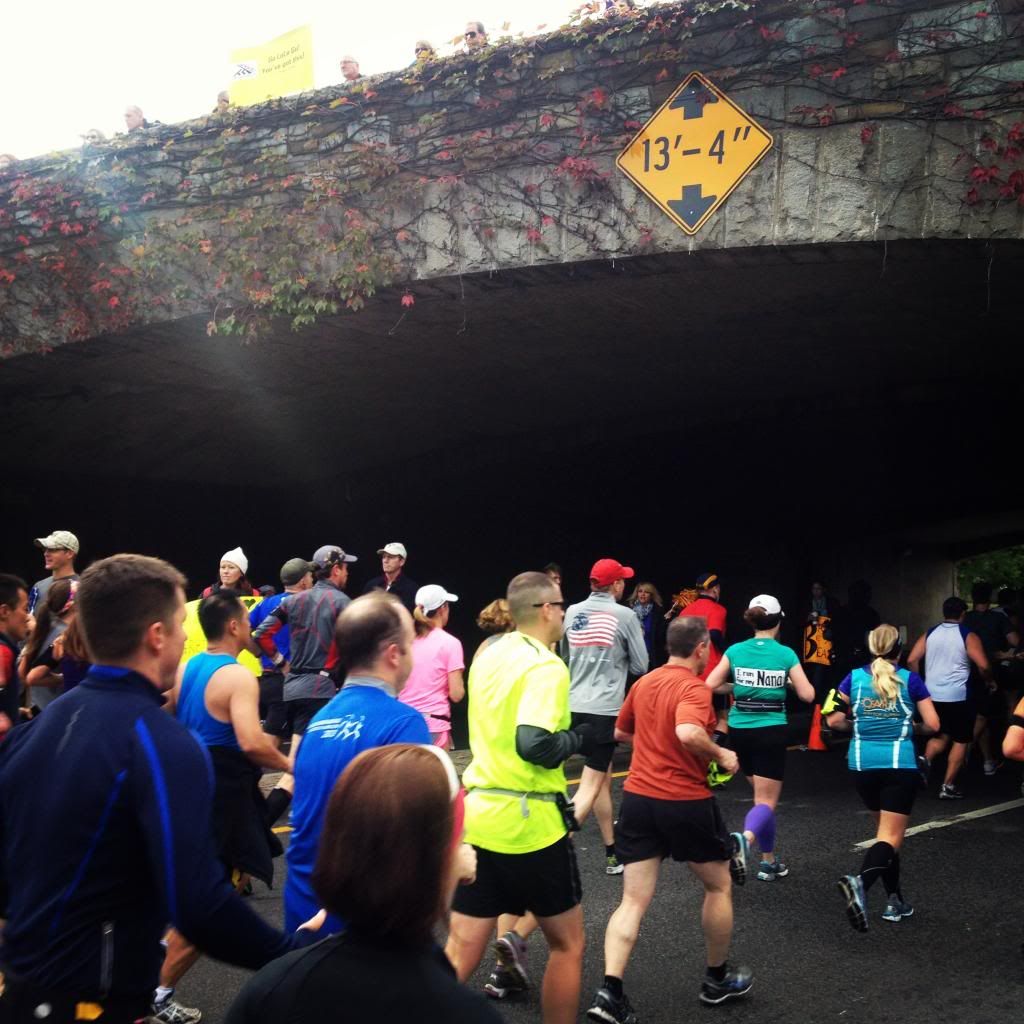 This was my second race cheering event in two weeks! As much as I love cheering I'm looking forward to racing again soon. In my cough medicine haze I signed up for the Run for the Parks 10K in East Potomac Park next weekend.