Last weekend I joined two of my closest DC friends and some of their friends and some of their friends' friends and several thousand other people in Dover, DE for
Firefly
, a three day music festival. We camped out so in order to have our sites next to each other we all met in Annapolis Thursday night. After 4 hours of sleep we got up at 4 am, finished loading the cars and headed to Dover. As soon as we hit the city limits we hit traffic and were at a standstill. Finally we moved a little and an hour later we were at camping registration and another hour later we finally had our campsite. We had four cars so we were able to set up a pretty big area.
The rest of the weekend consisted of getting up and ready early (that sun wakes you up!), hanging at camp till a little after noon, heading in to the festival, listening to 4 or so shows (some up close some way far back), eating, going to the THICKET (a silent disco in the woods), and crawling back in to the tent sometime after midnight.
Vampire Weekend
We we first arrived on Friday the crowds weren't bad at all, but people continued to roll in and with the addition of one day ticket holders on Saturday and Sunday the place got FULL. There was a line for everything, but mostly the lines went quickly.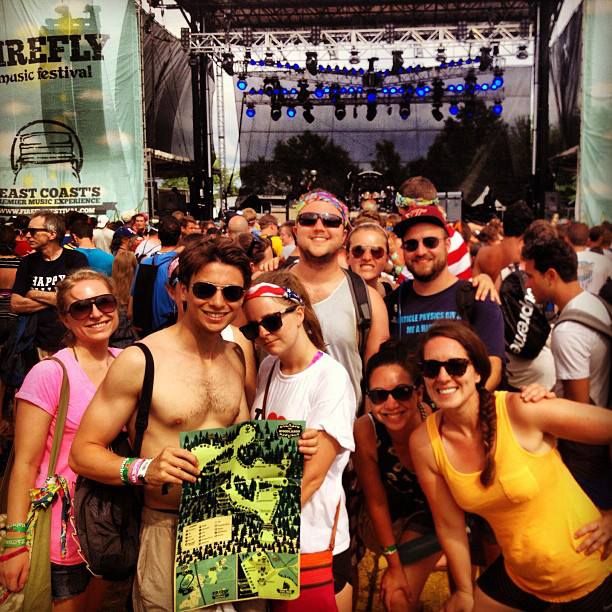 Dispatch
My favorite shows were The Avett Brothers, Dispatch, Vampire Weekend, Foster the People, and Tom Petty. The sun got to me during the day, so night shows definitely had an advantage.