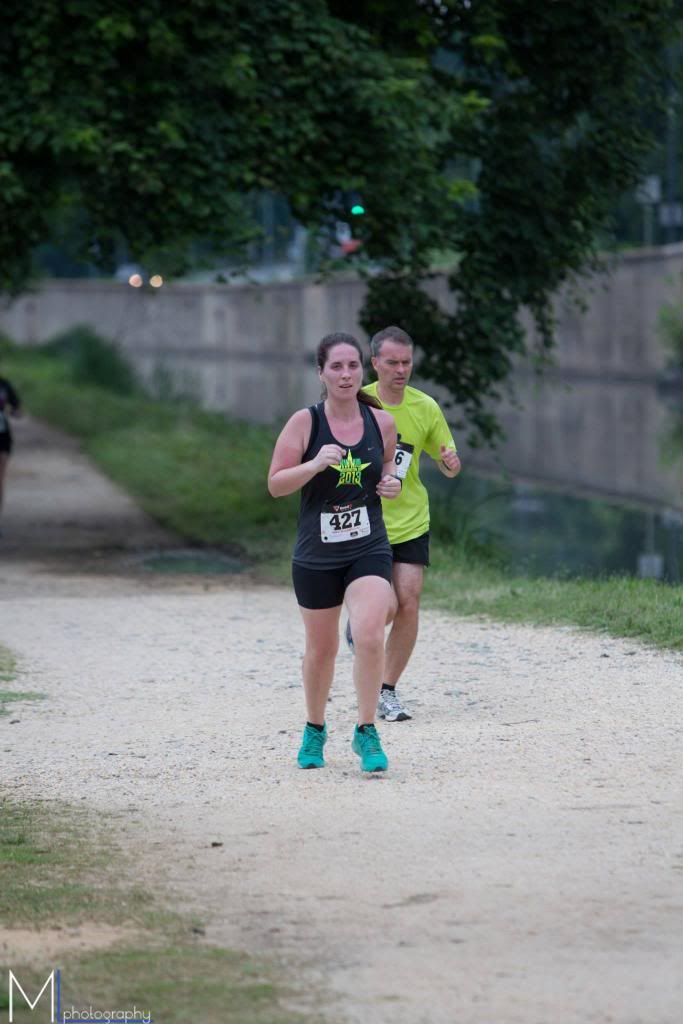 Its been a few days since Father's Day, but I wanted to wait for my photo before writing the recap. I know you've been waiting!
I signed up for
this race last year
because my sister, Kristen, was in town and wanted to do a race. I really liked it because of the small race field, the flat course, the afternoon start time, and the overall friendly atmosphere. I had a huge PR and I think Kristen got 4th in her age group. Overall we were both satisfied.
This year I signed up because I hadn't ran a race since the 1/2 marathon in April and I was itching to run a shorter distance. But I didn't train at all and have been running less. I set out fast. Like a 7:30 first and second mile... then I hit a wall and got a stomach cramp. I wasn't running on fresh legs either, I had ran the day before and played football earlier in the day. So my third mile was around 8:22, and finished with a strong forth and fifth in 9 somethings.
It was a really warm night and I wasn't feeling the best. The whole last mile I was chanting to myself "less than a mile to go". I thought the clock said 40 something, which I was pleased with, although I haven't broke 40 minutes yet. I forgot to stop my watch for a good minute so I had to wait till the official results came out before I knew my time.
I finished and had five cups of water and gatorade... and didn't try the cupcake. I was tired so I didn't stay for awards and rode my bike home. The next day I woke up to a results email saying that I won THIRD PLACE IN MY AGE DIVISION!
 Courtney   30 Washington DC        40:54     17   F30-39 3
I've placed in some tiny races, but never in a DC race. This race is a lot smaller than others in DC and my time was slower than last year and I've bumped up into an older age group, but I'm still pretty pumped.