To continue celebrating my entry into a new decade of life I flew across the country to meet up with three friends I've pretty much known my whole life (oh and a husband and another friend tagged along). Not only did we go to school K-12 together, but so did our siblings. We somehow decided on Napa Valley and San Francisco, which I was excited by because it was my first time.
Our trip started out with a day of 5 wineries (three of which included tours) a fabulous driver and a gorgeous picnic above the vines.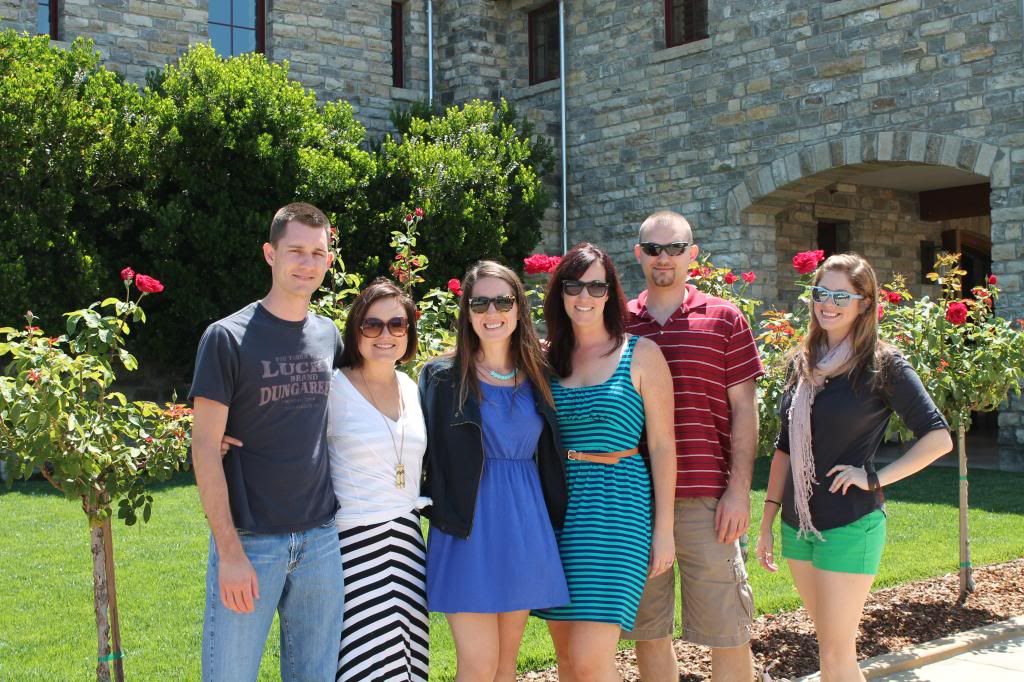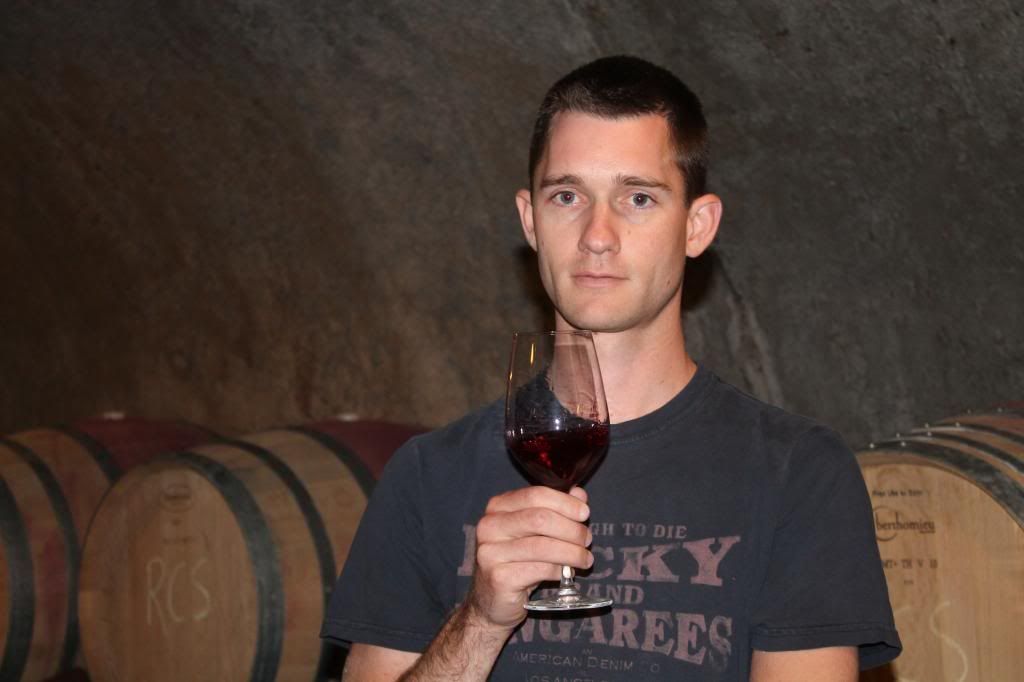 Day two we hit up one winery on our way to Sonoma and then another in Sonoma before lunch.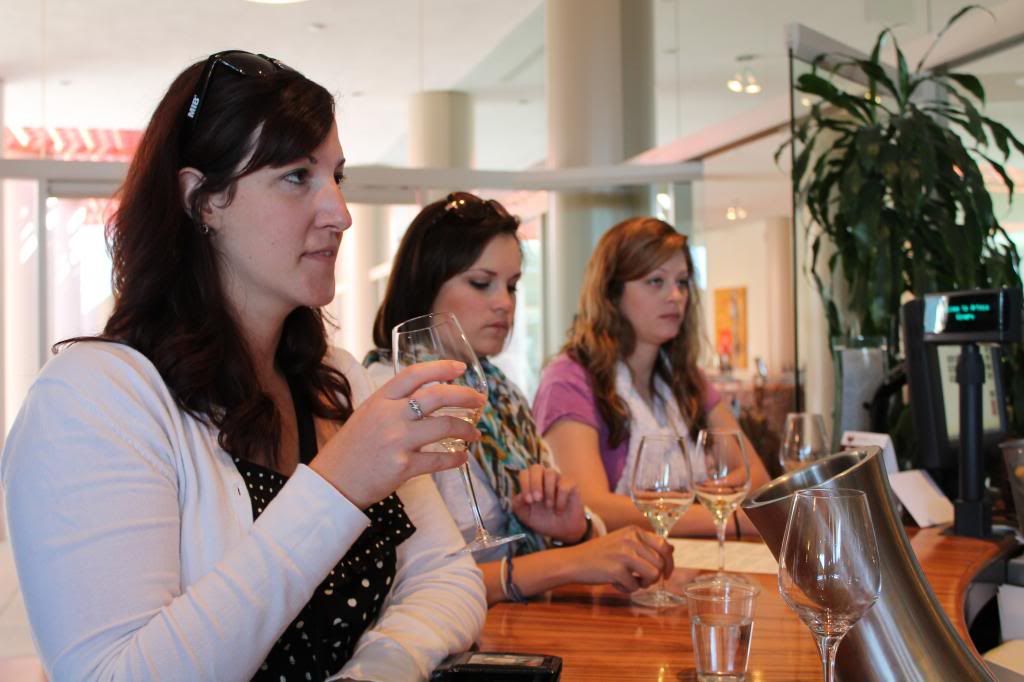 Tiffany was a master taster
We had a fantastic lunch on the main square in Sonoma. I had a delicious grilled cheese with bacon inside.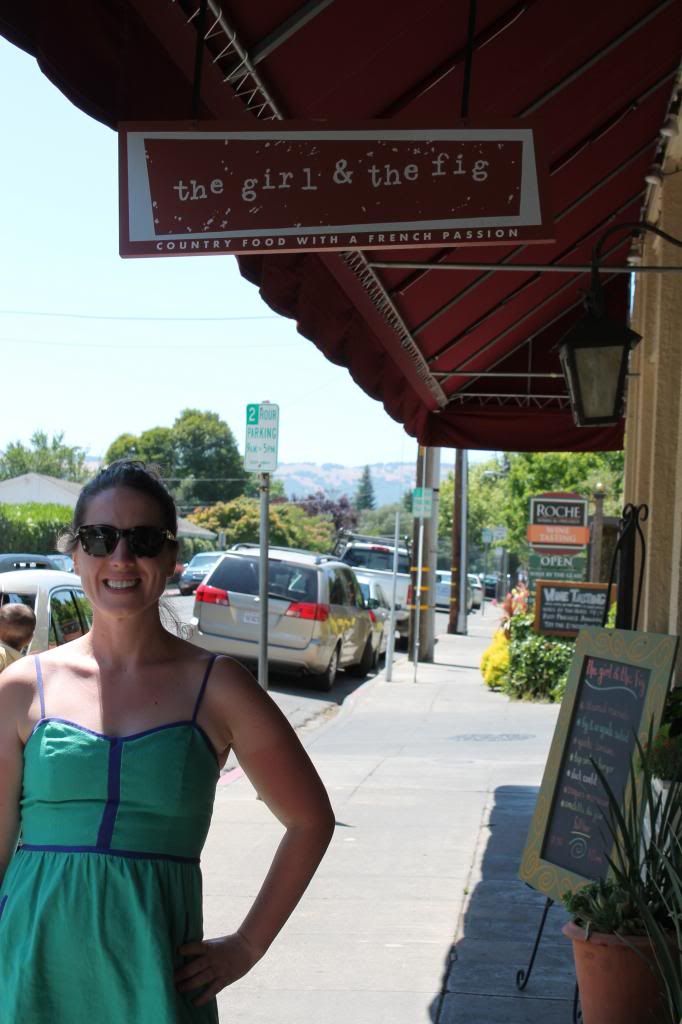 As we drove towards the coast we stopped in Petaluma to visit the
Lagunitas Brewery
. Oh and buy David sunglasses, he accidentally left his NAPA hat in Napa.
Soon we hit the ocean... only we couldn't see it. The fog was thick... so we drove on to San Francisco.