Recently I tried out one new and two new to me places around town.
On one of the only warmish and dry days we've had this spring I met up with some friends at
Dacha Beer Garden
in Shaw. Its not much more than some picnic tables on a corner lot, but there was a line when I arrived. They serve a variety of German and Craft beer in a variety of glasses, including das boot. Even though it was crowded it was a friendly crowd and the line for beer and porta potties wasn't too bad. They don't serve food, but allow you to bring it in if you want. All in all its a nice place to enjoy a beer outdoors.
mural at Dacha.
Not too far from my apartment, but tucked away on a side street is
TCB aka The Coffee Bar.
I went with a friend on a Sunday morning. They have limited food, which included an everything bagel and cream cheese. Along with my bagel I got a latte. I was impressed with the latte art and thought the ingenuity of writing my order on the porcelain cup deserved a photo. It was a busy shop, but there were several seating options and we had no trouble finding a space to enjoy our morning.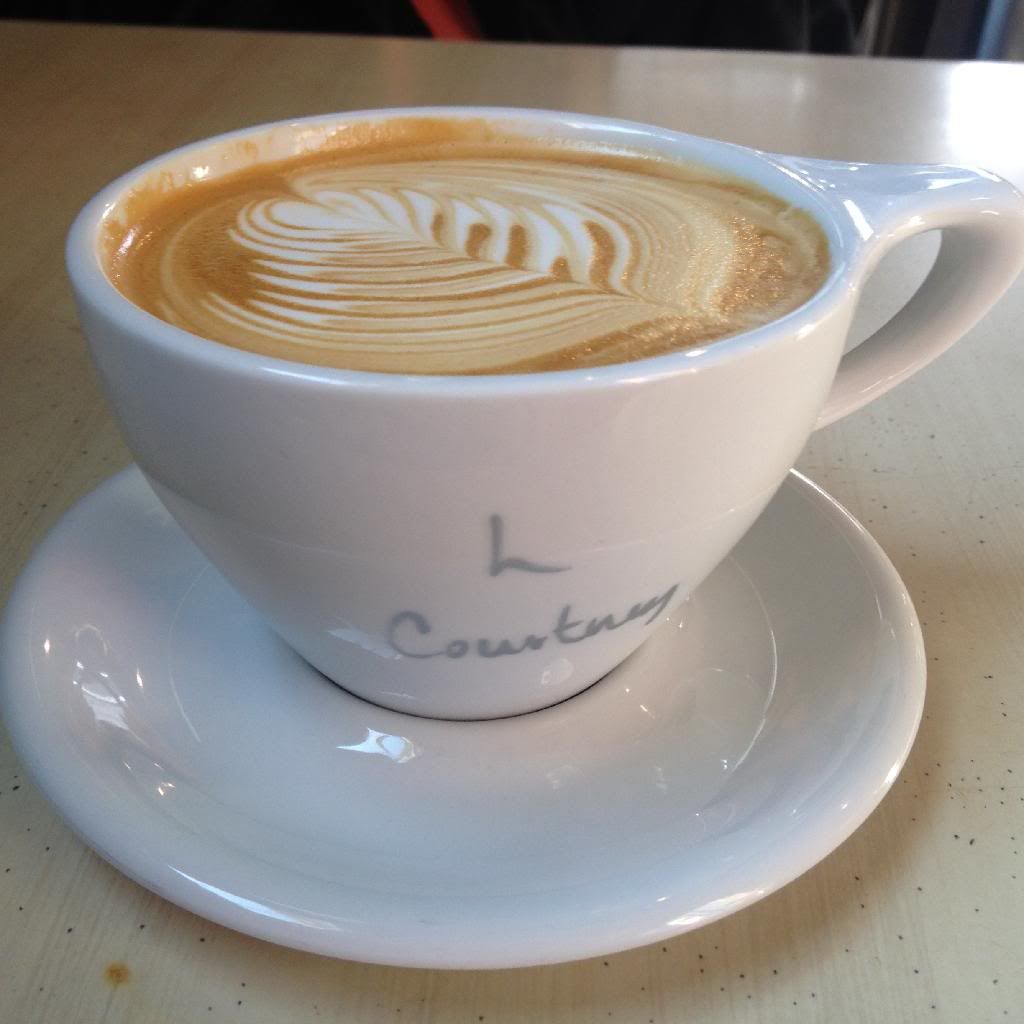 When you bring up pizza in DC (which I do a lot) someone always mentions
2Amy's.
And until this week I always had to sadly admit I had never been. Its in Cleveland Park about a mile from the closest metro, so not the most convenient spot, but I took a bus and was there within a half hour. We went early expecting a wait and not wanting to miss the movie we had planned for later, but after getting there super early and getting a drink elsewhere we ended up not putting our name down till 5:20. By 5:20 they had a half hour wait. So just remember to plan wisely.
when you walk in you are immediately greeted with pizza
For some variety my friend and I swapped half a pie. We got a certified Neapolitan style Margherita and a house specialty meat and peppers pie. The Margherita was amazing. The cheese was just amazingly flavorful. The other pizza was good too, but not crazy good.
Hey, its pizza!