Whole Foods P Street tweeted the other day about a 14 Day Challenge that included free Yoga classes, discounts to a local restaurant, and some classes on healthy eating. So I signed up right away. Then I got an email saying the Challenge included a special diet based on 4 areas:
~ Focus on Whole Foods
Unprocessed whole foods retain all of the nutrients that can be lost during processing and packaging. When you create meals from unrefined ingredients you boost the amount of nutrients you're getting in every bite.
~ Eat Plant-Strong
The more plant-based foods you eat the more nutrients and fiber you'll get. Phytonutrients and fiver are only found in plants and are vital for good health.
~ Choose Healthy Fats
Whole plant foods contain healthy fat and have more nutrients than oils nad other concentrated fats. Try to get your healthy fats from whole food sources -- for richer options choose nuts, seeds, and avocados.
~ Consider Nutrient Density
Micronutrients -- such as vitamins, minerals, and phytonutrients -- are essential for good health. Eat a rainbow of fruits and vegetables along with a variety of whole grains, beans and other unrefined whole plant foods.
This is their Health Starts Here program. And I realized I was getting more than I thought I signed up for. Plus it turns out the yoga classes are only being offered 12:30-1:30 during the work week. So no yoga for me. Oh and the discount was incorrect too... but they are giving us a free bowl instead.
But what does it really mean for me? Here are the rules:
That means refined foods like white bread, white pastas, white rice and highly refined breakfast cereals are red
light foods not part of your challenge diet. This goes for sweeteners too! Did you know that raw honey is the ONLY unrefined sweetener available for sale in stores? So honey is a green light
food. But maple syrup, agave, white sugar and brown sugar are not.
During the challenge we want you to
get the majority of your calories from plant sources
like grains, beans, fruits, nuts, seeds and vegetables. Though this challenge
IS
dairy free (no cheese, milk, yogurt, butter, dairy based ice cream etc) it is
NOT
vegan. A 3 ounce serving of meat is allowed up to 2 times per week.
We want you to
make the most of your fats
! This means choosing fats as nature packaged them
within
whole foods. Instead of choosing olive or coconut oil, for example, during the challenge you will get your fat from whole foods like olives, coconut, nuts, seeds and avocado. I'll show you how to cook without oil on orientation day as well as share with you why whole food fats are the only ones permitted during the challenge.
~ Consider
Nutrient Density
We want you to get the most out of every bite. This means choosing foods that feature
lots of nutrition per calorie
. The good news is that whole food plants are the most nutrient dense foods you can eat!
We had our orientation on Saturday. We got a few food samples, learned how to cook without oil, met the "partners", received some recipes and guidelines, received a reusable shopping bag, and had a chance to ask some questions.
Cooking without oil was simple, she just heated the pan until a sprinkle of water scattered when sprinkled. I tried this today with onions, celery, and carrots when making butternut squash soup. Nothing stuck to the pan and the soup was delicious.
The questions people had were similar to mine.
Why no dairy? this includes greek yogurt? Her response was a bit vague and said dairy is linked to cancer. Well I am not convinced, but I'm going to try to go dairy-free for 14 days. I bought some Hemp milk and Almond milk. I don't really drink a lot of milk, but I do use it in my cooking and coffee. I do eat a lot of greek yogurt and cheese, so that will be the more difficult part of the challenge.
I understand the no oil more, but it will be difficult to follow unless I make all of my own food.
And finally... no sugar! Only honey or date paste... again, this will be difficult if I plan to eat out at all.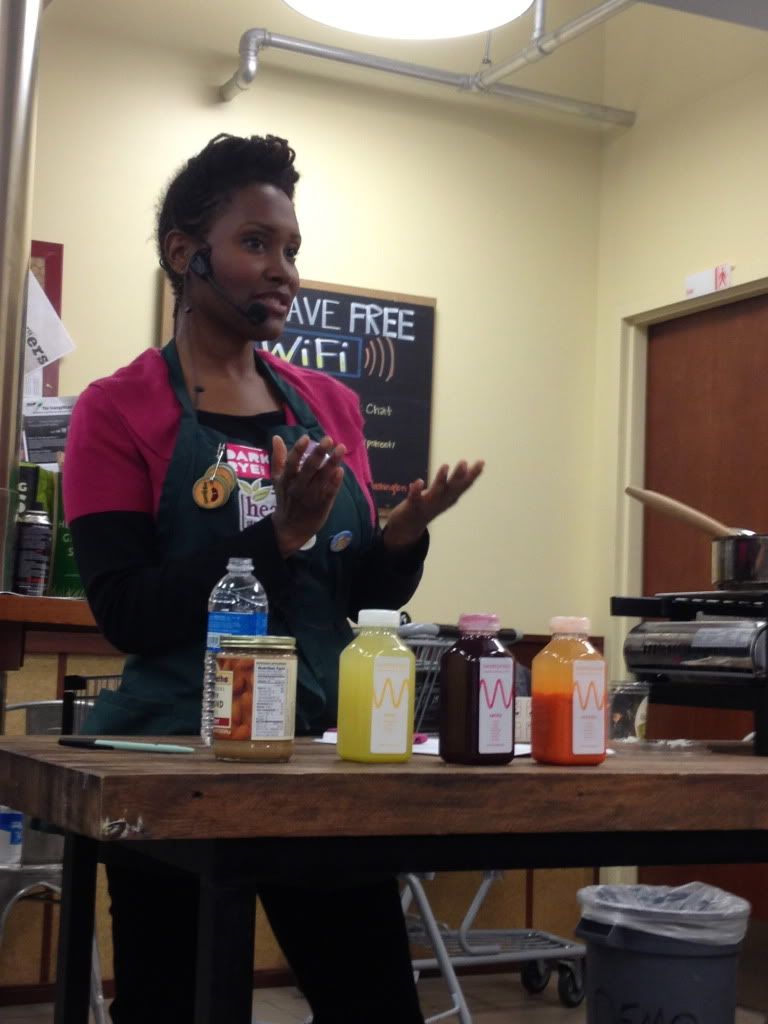 Ebeth, the organizer
After the orientation I purchased a few items she talked about. Then after my run I did some meal planning and made a grocery list (something I'm usually terrible about). I decided on four recipes that will hopefully last me the week. My breakfast will remain pretty much the same. I will eat my oatmeal and blueberries, but will swap my sunbutter (which is sweetened) for almond butter (which is just almonds smashed).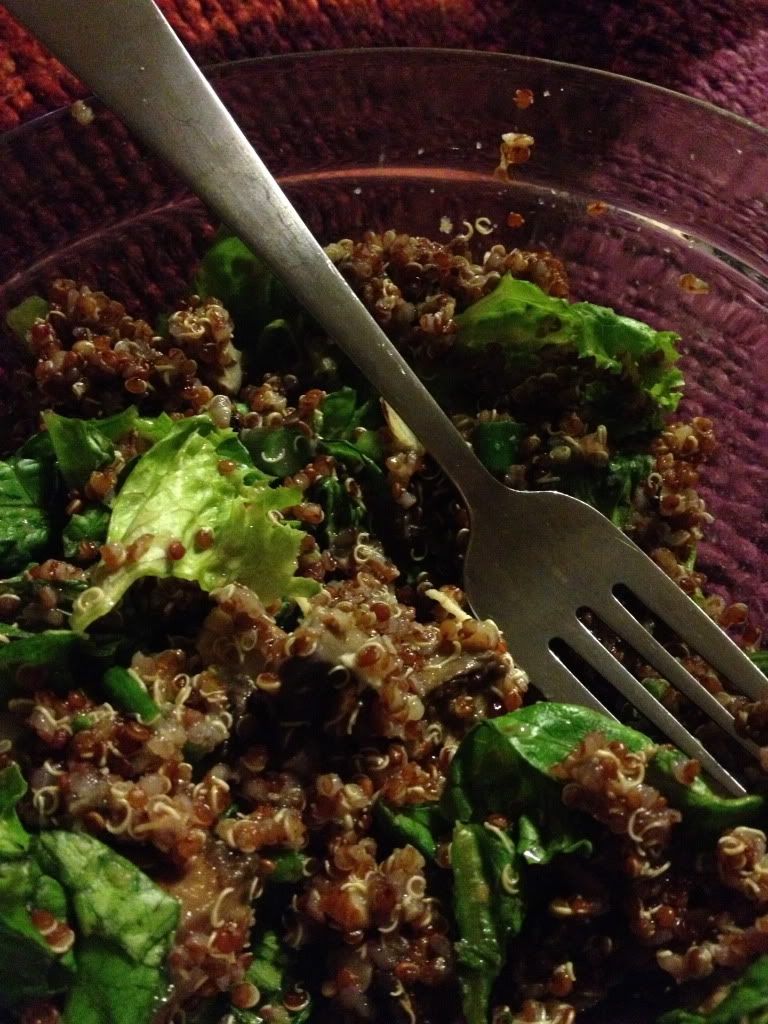 quinoa-balsamic shrooms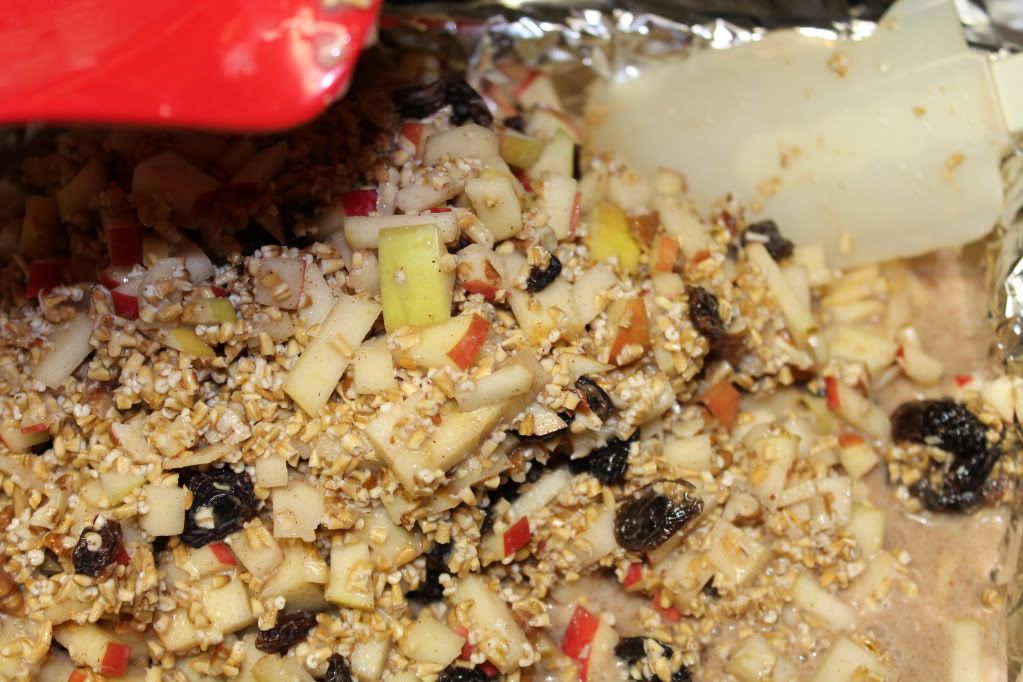 In conclusion (if you are still with me) I'm going to try this 14 day challenge and attend a few of the classes they are providing along the way. I'll let you know how it goes and what I learn. At least this will definitely help with my resolution to take my lunch to work more often.