We had a little fun with my dad's skid steer. In a little thing my dad and brother put together called a skid steer rodeo. They set up an obstacle course, gave us each a quick overview of the controls, once practice round, then set us loose on the course. We were judged by time and had penalties for hitting obstacles and missing challenges.
I ended up getting second for the females... I had lots of issues with the gravel.
After the rodeo we had a brother carrying contest. My little cousins won. I attempted to carry my brother with the help of my sister, turns out little brothers aren't so light when they get older.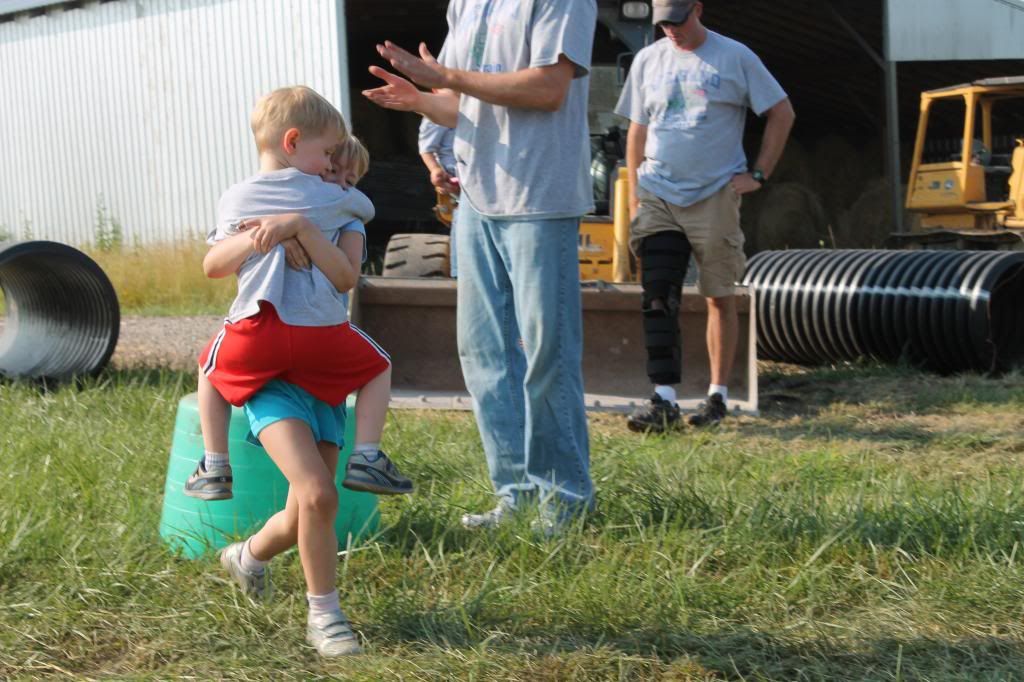 Then we finished up with some good old fashion tire flipping. I got second AGAIN. But my sister who beat me had been training flipping real tires.