I recently had a work trip to Chattanooga, TN. After some less than impressive scenery along the highway from the airport; the downtown really won me over. Not only were there at least four different ice cream parlors within a five minute walk there were also some great parks, a beautiful river, the longest footbridge in the world*, an art and garden district, a brewpub, and an aquarium that all the locals were very proud of. Also on my run I noticed the local theater was putting on a production of Legally Blonde one of my favorite musicals.
Everyone was super friendly including every single one of our cab drivers who gave us free tours of downtown and made promises that they kept.
Because of flight delays I had an extra day in town... then I almost stayed.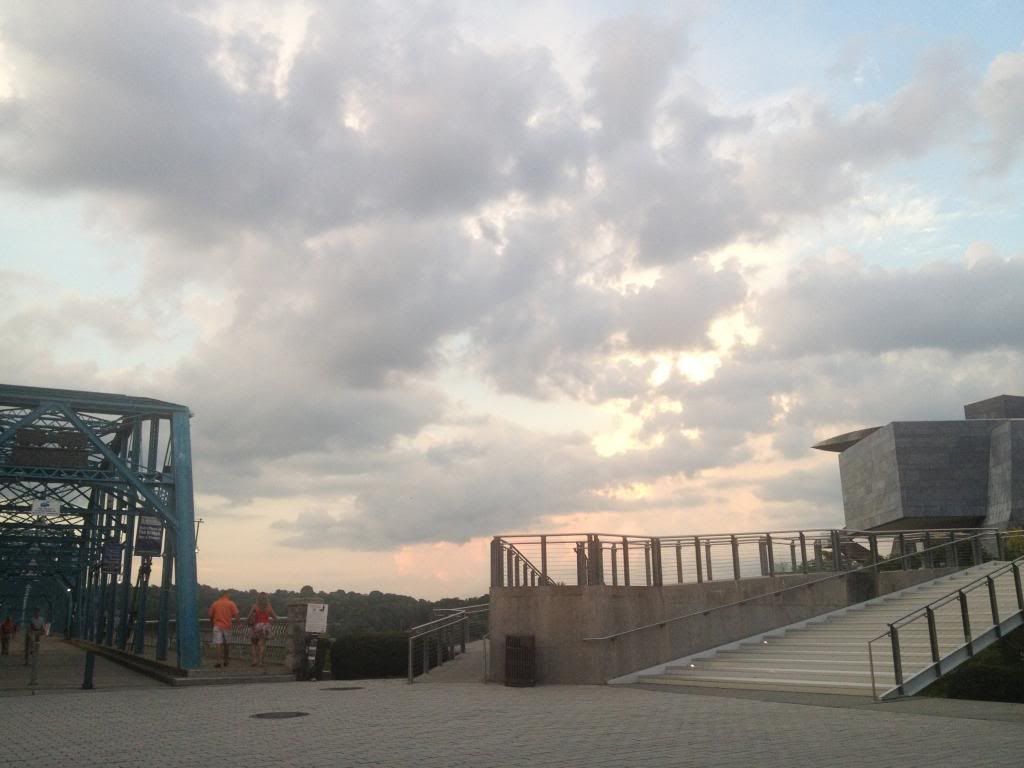 foot bridge and art museum
aquarium on the left
River and pink sky from the foot bridge
*unconfirmed fact from a local, but I did run across the bridge and measured it at a half mile long.