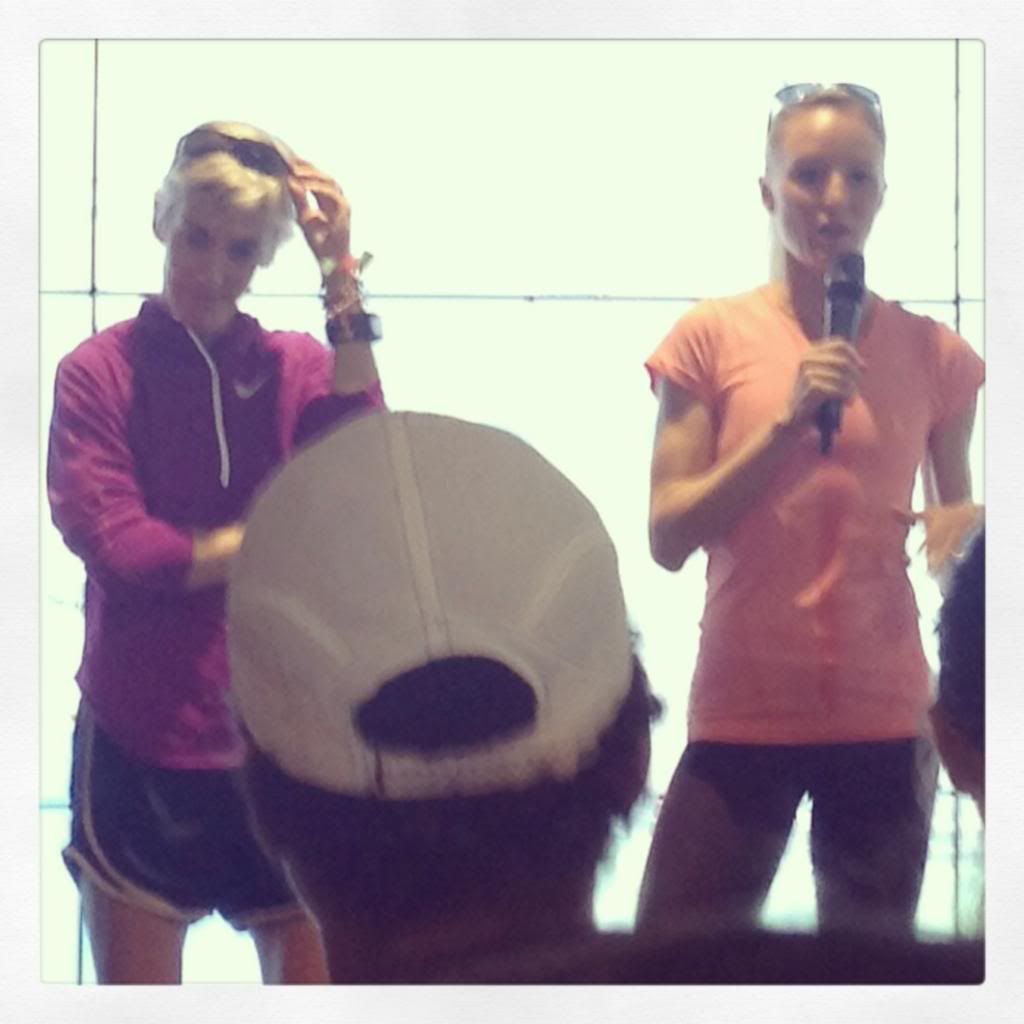 Nike Georgetown hosted a shake-out run this morning. I woke up to go but then went back and forth on if it was worth going over or not, when I could shake-out right outside my door. I'd practically decided not to go when I saw a tweet saying that Shalane Flanagan would be there. I threw on some clothes and biked the mile and a half over. I arrived a few minutes after 8, but they hadn't started yet. The store was packed with ~150 runners. They had stations to borrow GPS watches, sunglasses, and shoes. Since I had forgotten my sunglasses I tried out a pair of Nike's. They were extremely light and clear, I could barely tell that I had them on.
Then they announced the special guests.
Joan Benoit Samuelson
- Two time Boston Marathon winner ('79 & '83), won the first Women's Olympic Marathon ('84), and won the Chicago Marathon ('85). Basically a badass runner since before I was born.
Then there was a local Georgetown runner.... I don't remember her name.
They talked about race day strategies and what we should eat before and after the race.
Basically oatmeal and bananas before and beers and burgers afterwards.
After the talk they went over the run route and we headed out. They called it a two mile loop, but it was only a mile. We just headed down to the waterfront, along the Potomac and back. When we returned we did a little stretching then they had Jamba Juice, water, and luna bars for us, since 1 mile really depletes your fuel (haha). I grabbed a Jamba Juice anyway, returned my glasses, and once again left the store without buying any of the special gear. As I was leaving there was already a line of people to get in the store after they had hit up the packet pick up that morning.
Tomorrow we RACE!