Sunday we took our time getting up and out and getting our cafe con leche. We headed to a Old town walking tour and on our way we ran into a Palm Sunday Procession.
palms
On our tour we stopped by several churches that all had festivities going on. Apparently every organization in town has characters like in the picture below for holy week.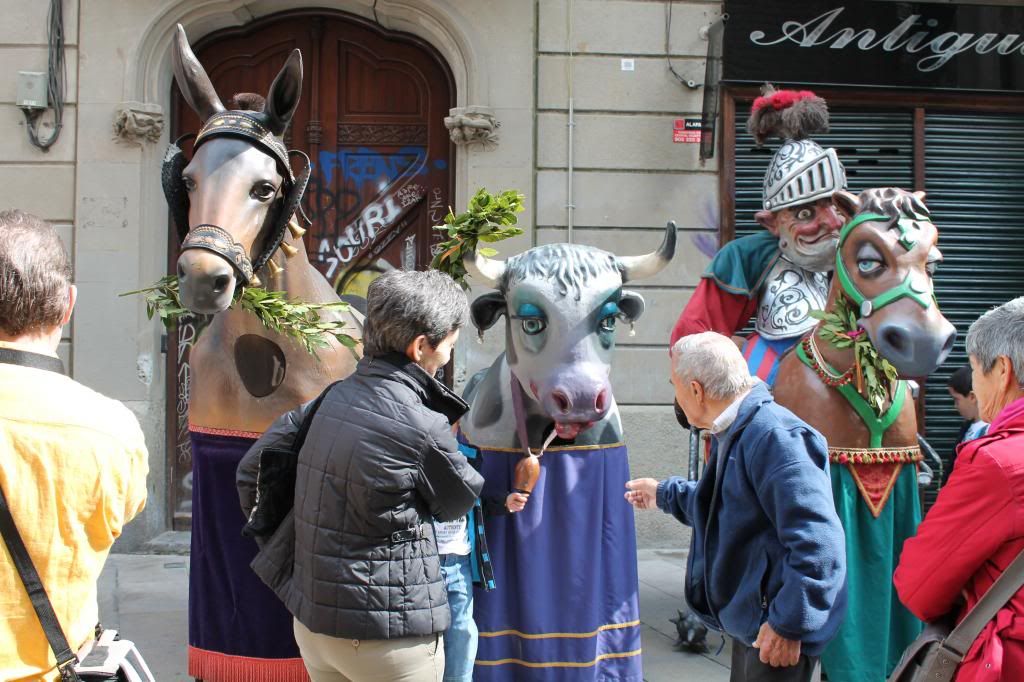 We also saw some human towers. They explained to us that these are different from human towers where they try to go really high, these instead they try to make animal shapes.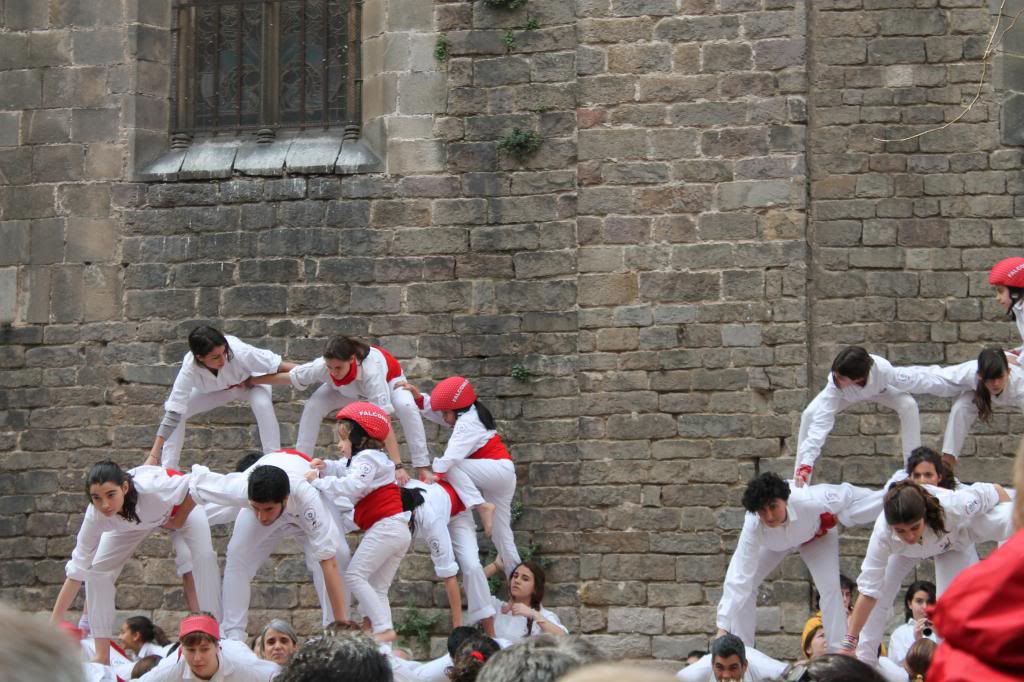 safety first
kid horses
among the festivities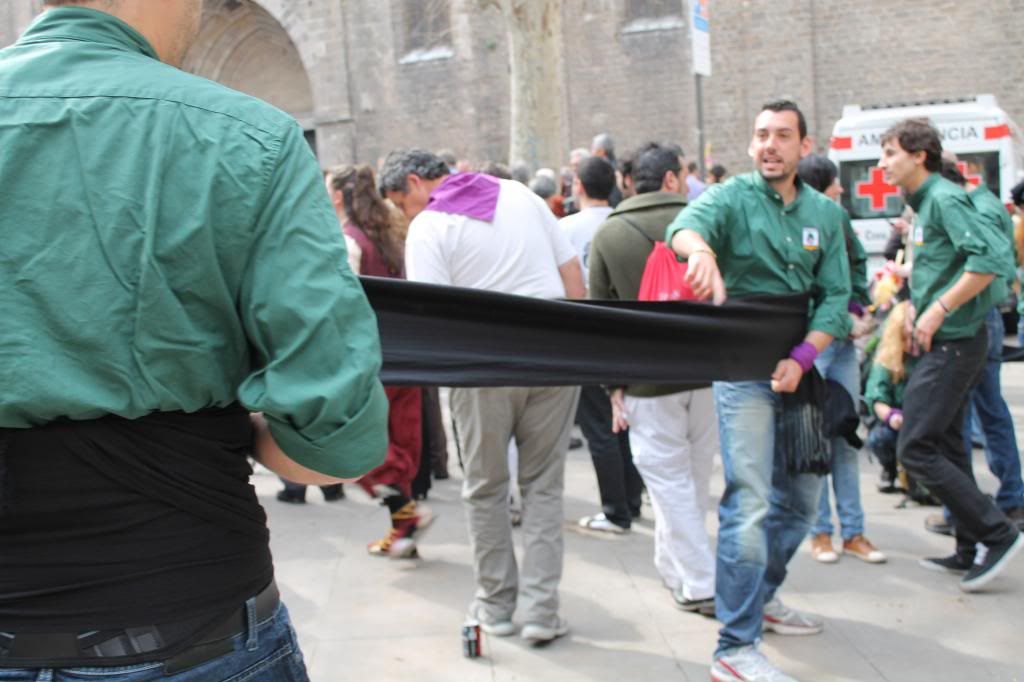 wrapping each other up (I'm not sure what for)
We saw the ancient city and some other stuff I can't quite remember. The tour guide kept talking about some Hairy King. I wasn't a big fan of the tour guide. The steps below are where Christopher Columbus is often shown coming to great the queen, but that is a lie. For some reason they met somewhere secret.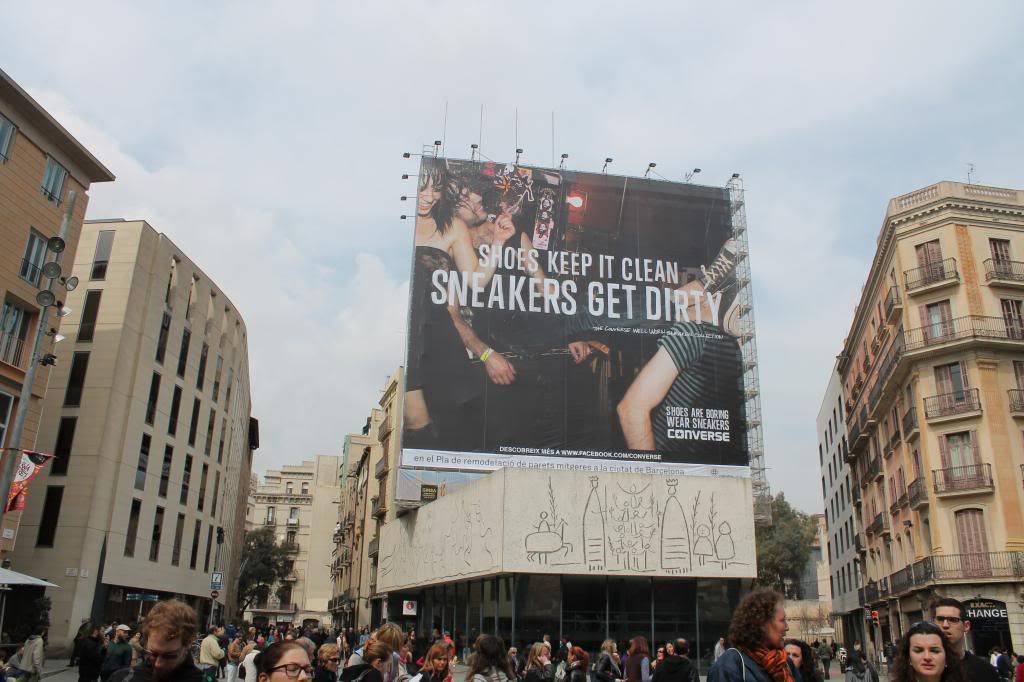 a giant Picasso
the church of the sea
We headed to the Picasso museum for the free hours, but the line was long so we headed to the park instead. The park ended up being amazing. It was alive with activity of all kinds. We spent a while walking all over.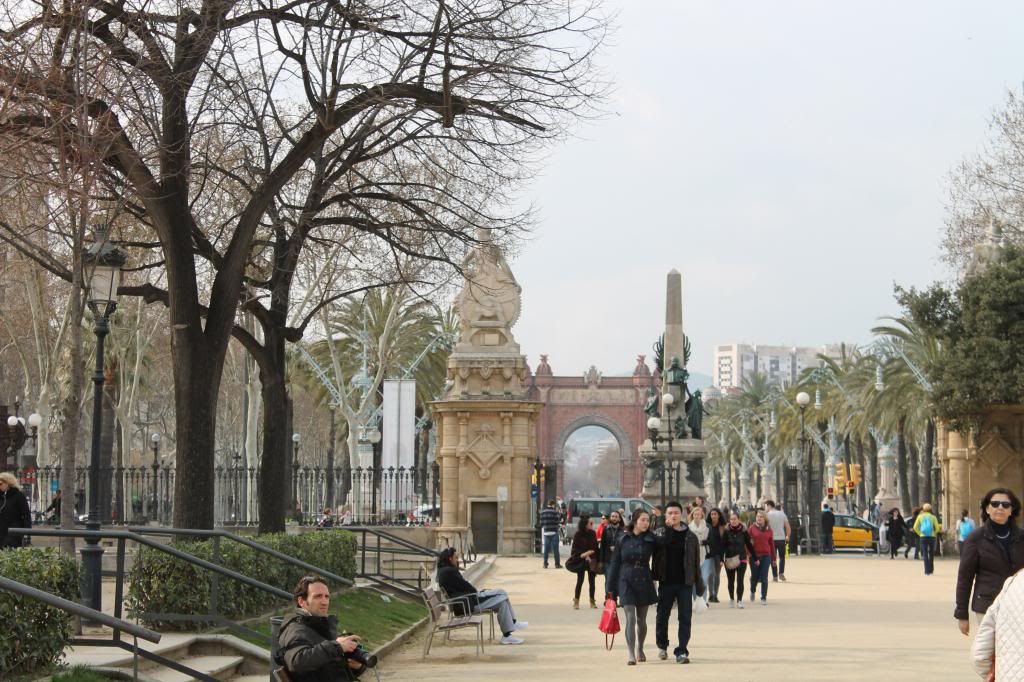 We headed back to the museum. The line was a little bit shorter so we jumped in line and passed the time taking fashion photos and chatting, other people in line, and getting pooped on by birds (oh that was just Kendra).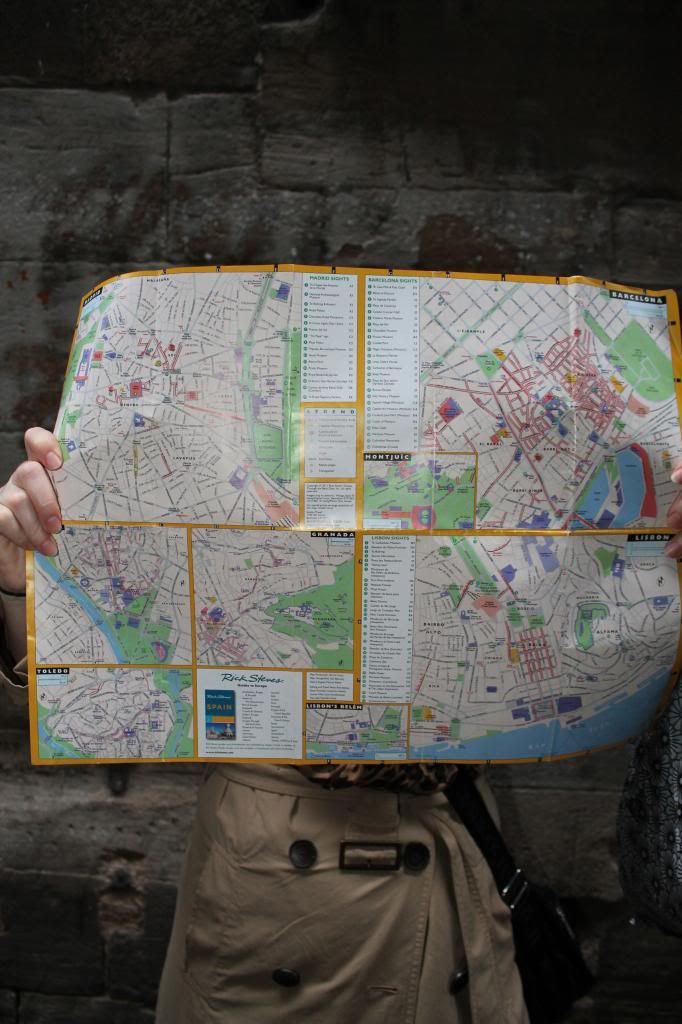 We really liked the museum. I like his simple sketches and the way he would paint one scene a lot of different ways.
After the museum we grabbed our bags and headed to the train station for our overnight ride to Granada.