After two days in Barcelona we decided to take the train a few hours out of the city to the
Montserrat Monastery
. We took the metro to a train to a rack rail train to get there, but it was all easy and relaxing rides through the Spainish countryside.
The Monastery is on top of a beautiful mountain with great views of the valley.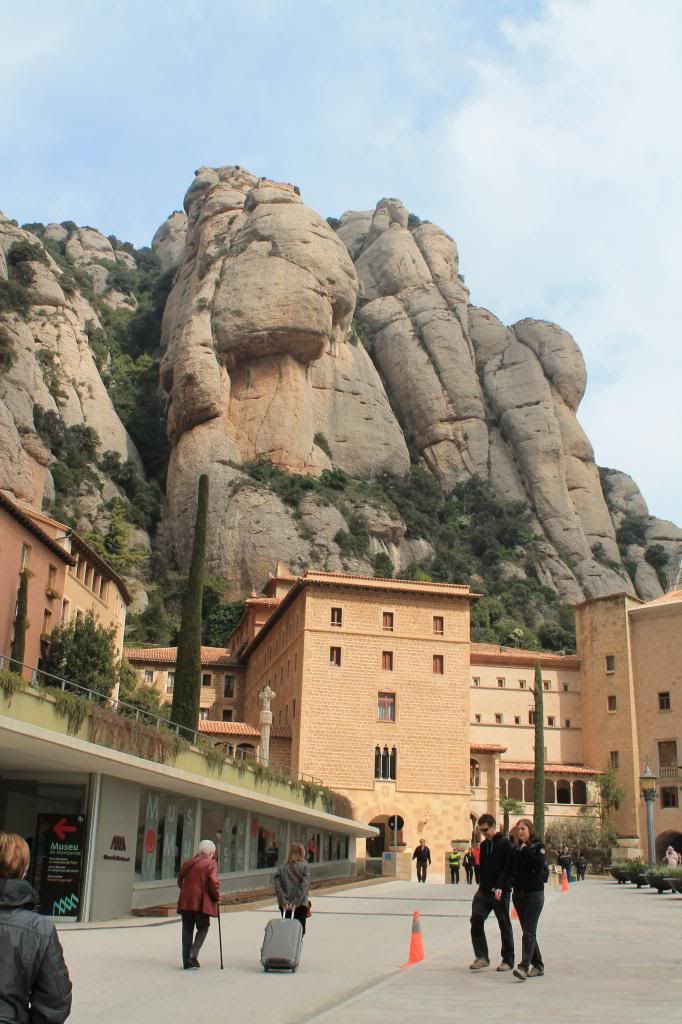 round rocks
great view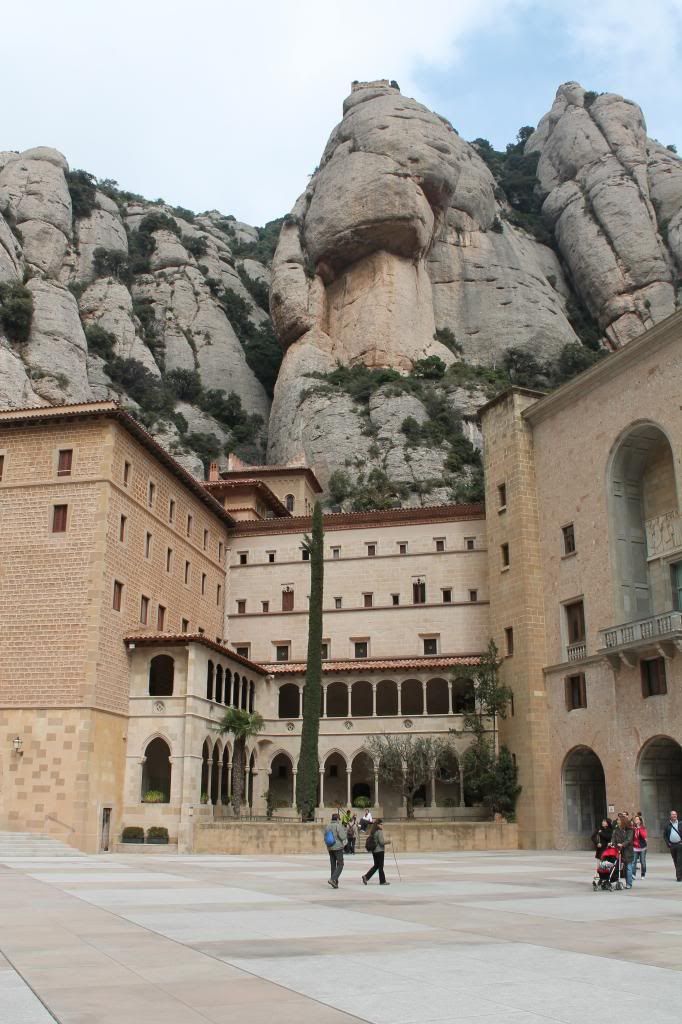 monastery
Inside the Basilica is a famous Black Madonna. Apparently she was being carried across the mountains, but got too heavy so they stopped and left her here. They really left her down the hill side in a grotto, but more recently they carried her up to the Basilica. There was a long line to see her and touch her "orb" which apparently is still a pilgrimage destination.
you can see someone with the Black Madonna in the upper middle
the Black Madonna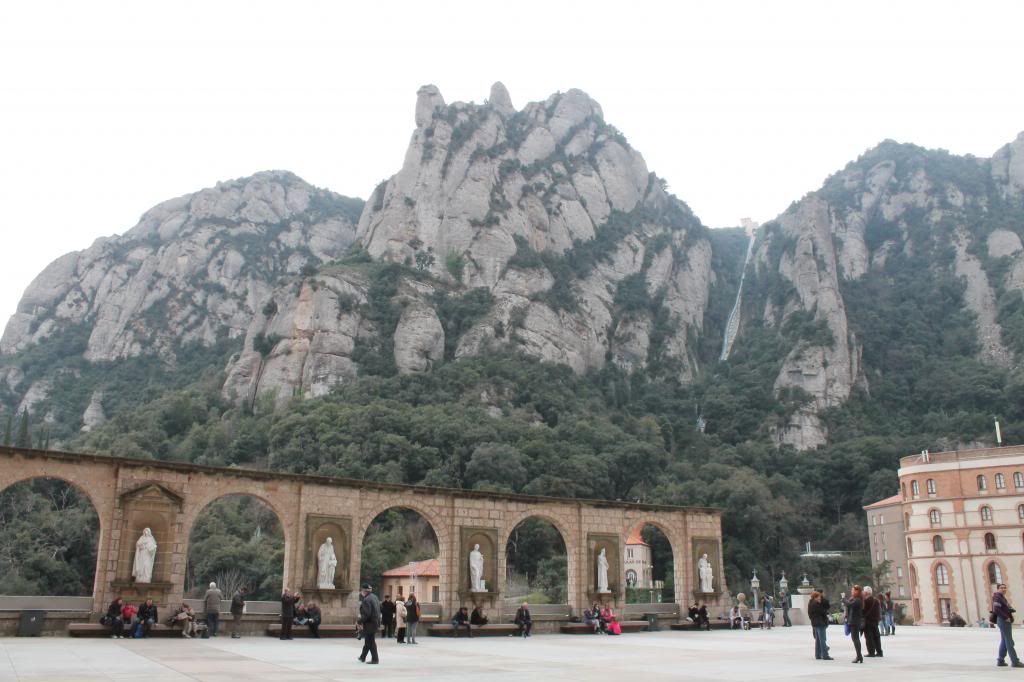 courtyard
more rocks and buildings
After visiting Mary we grabbed some sandwiches, water, and chocolate and hiked down to the grotto. There were statues and scenes made from stone and iron along the entire walk. The hike was only a few miles but pretty steep for a majority of the way.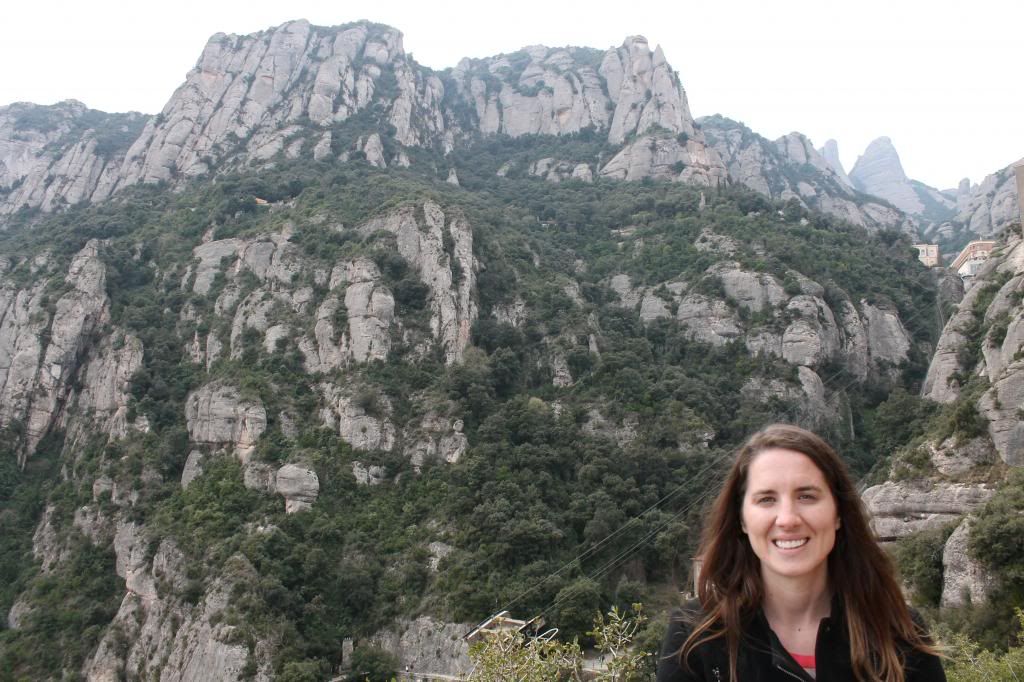 lunch stop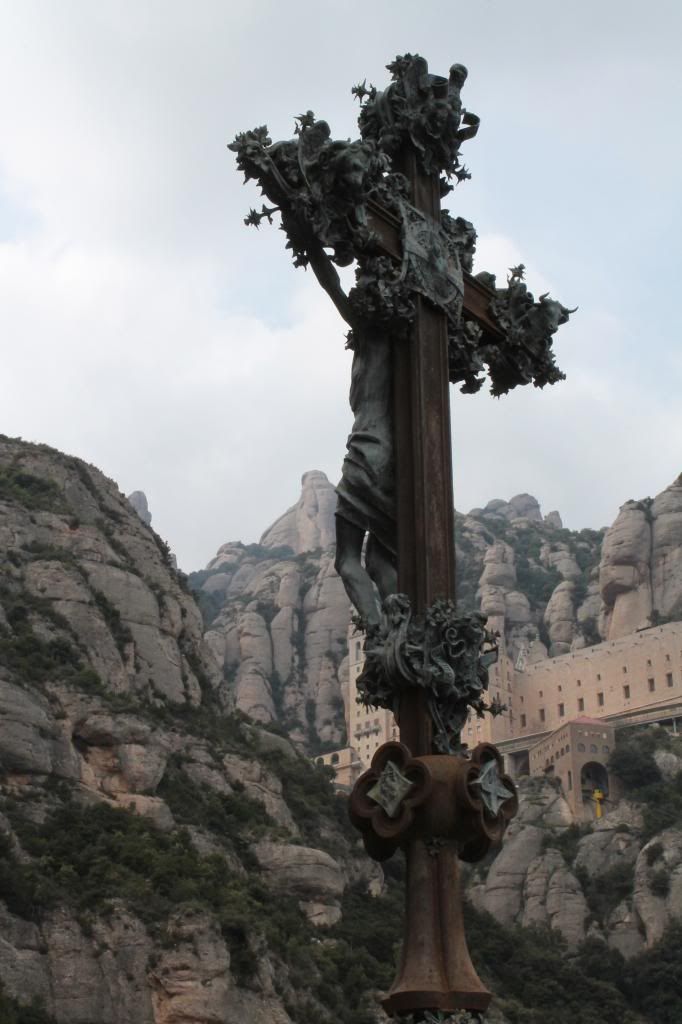 iron work
On the way back up we made a Spanish friend. A girl around 8 years old decided she would race us back up. Every time we rested she would stop and when I tried to pass her she started running. It was the encouragement we needed to make it back up the hill.
Kendra