A friend of mine had great seats to the Wizards/Clippers game last week and I was luckily enough to be invited along. We were three rows back and had VIP wristbands which allowed us to have all the food and drink that we wanted. Which equaled a sausage with kraut, a few nachos, and ice cream for me (and a few bud lights).
It was a lot of fun being up close, not only for the players but also being close to G-Wiz (the mascot) and the cheerleaders! Wooo! The Wizards haven't had the best season, but they pulled off a win for us!
I haven't paid much attention to the NBA since junior high, but I definitely think I should go to more Wizards games as the arena is around the corner from my office.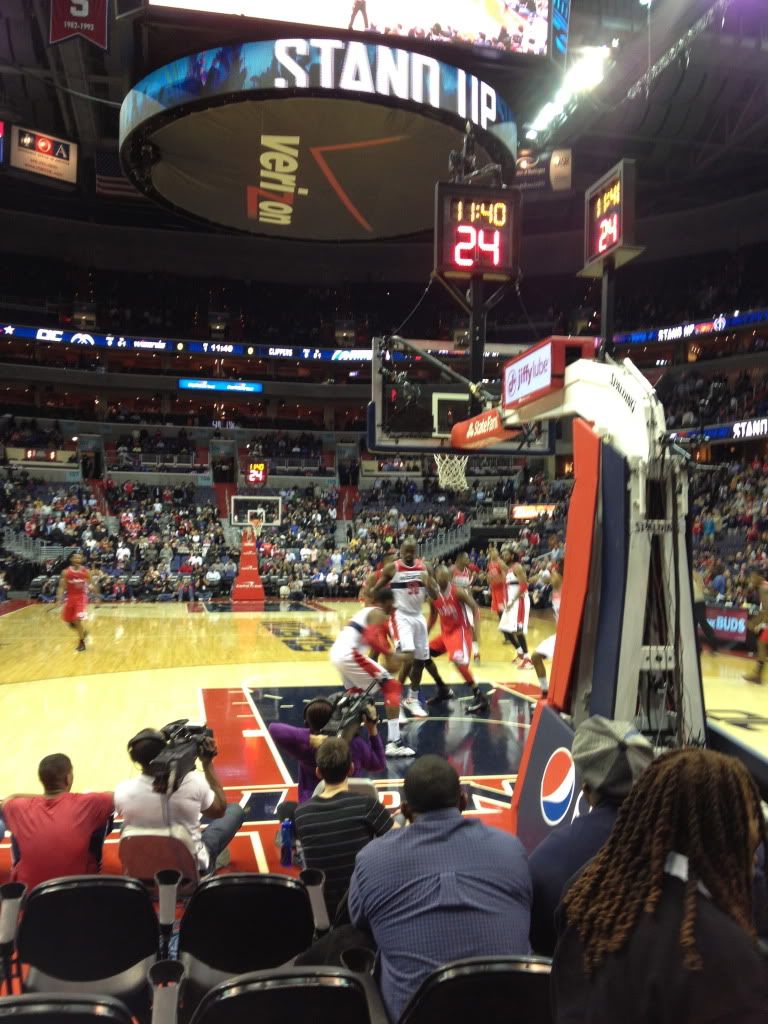 Bonus for the evening was when I realized late in the game that my old idol, Grant Hill plays for the Clippers. Seventeen years ago I pulled out his rookie poster from Sports Illustrated for Kids magazine and last Monday I saw him play live. Even though he's no longer a starter and looking a little older, it was still amazing to see him play.
a blurry 33