I went to my cousins' to watch the Super Bowl a few weeks ago. They were making snacks so I wanted to make something a little different, but would complement most things. After checking a few blogs and websites I decided I wanted to make pretzel bites. I found a recipe on Two Peas and Their Pod and decided to go for it.
First I mixed and kneaded the dough. I don't have one of those fancy mixing machines so I did it all by hand then I covered the dough to let it rise while I went for a four mile run. When I got back it was GIANT, ok not really but the yeast had done its work.
I split the dough into countless balls and got to rolling (don't worry the fish mat has never been used for fish).
I used my kitchen scissors the cut the snakes into bites. Then it was time to boil them in a baking soda/water mix for 30 seconds. This step was MESSY. The baking soda steam got all over my kitchen.
I spread them on a pan, coated them with egg, and salted them with salt.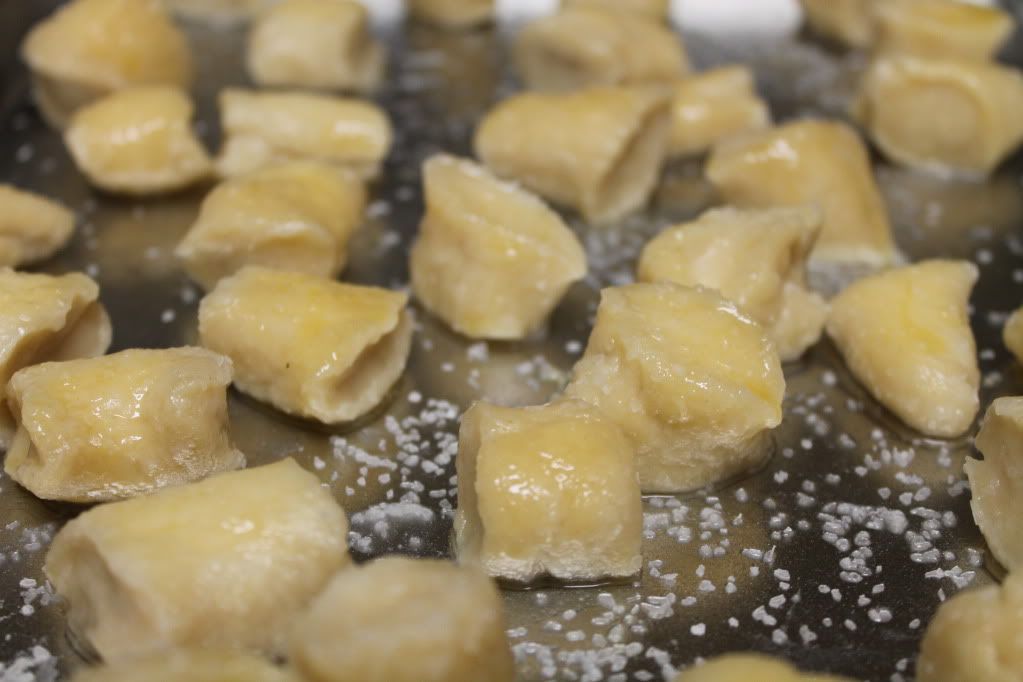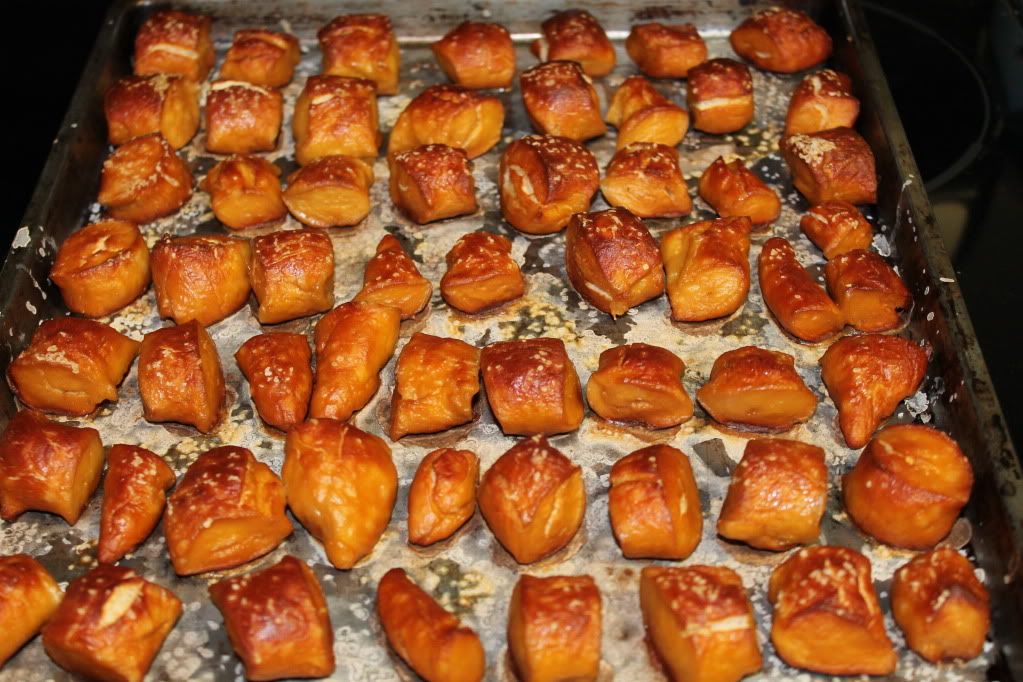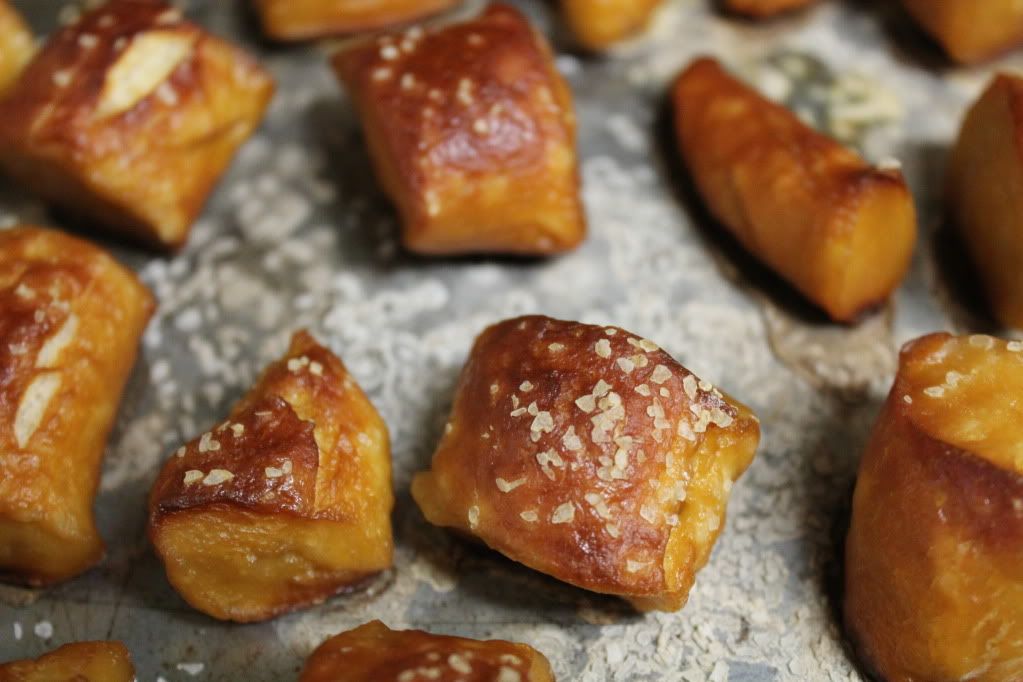 Served with German Mustard or Queso.