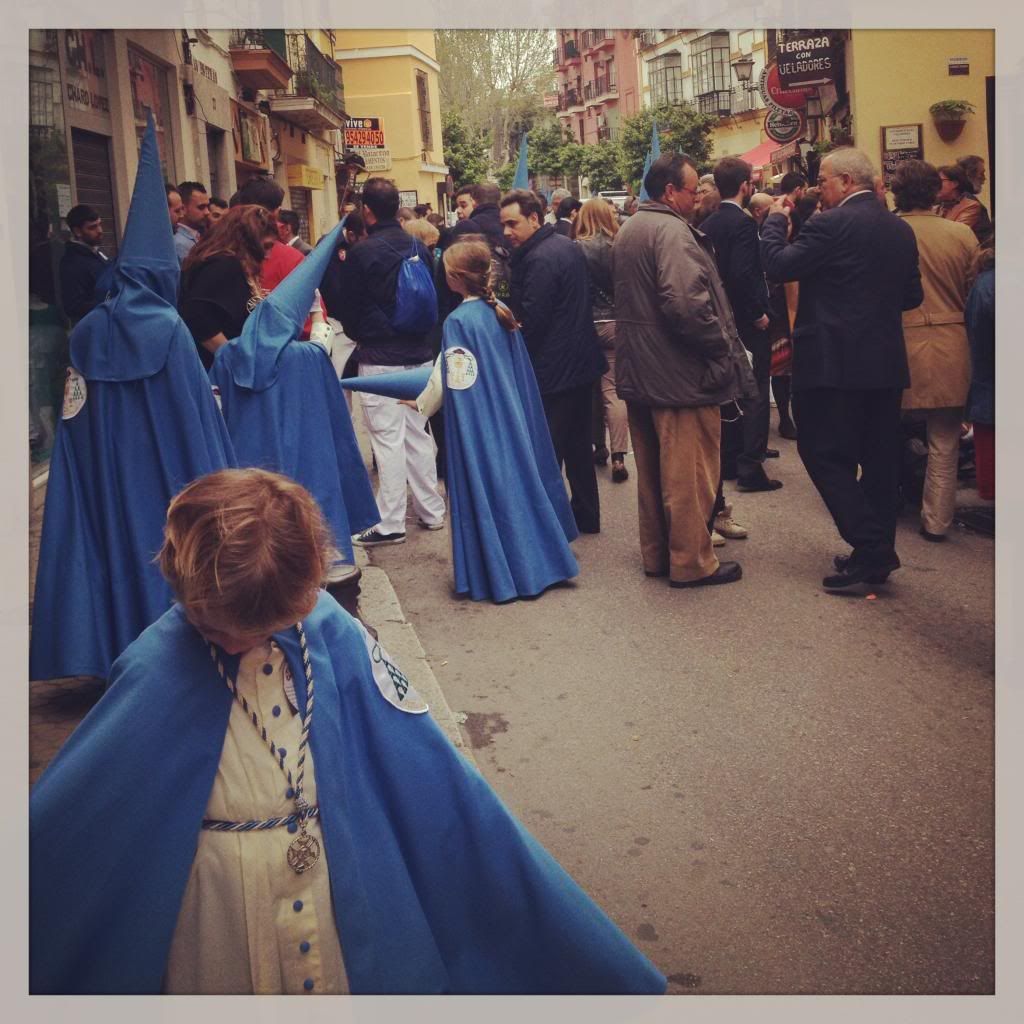 the kids in robes were the cutest
A quick train ride from Granada we arrived in Seville. We stayed at a Spanish chain hotel that was conveniently located on the edge of the old town area. After dropping our bags we wondered right into holy week activities on the street and it didn't end the entire time we were there. Around every corner we saw people dressed in robes, bands, and floats on display inside churches. Many of the actual processions were canceled due to rain. When we asked if they would be rescheduled they said not till next year! It seemed like a lot of pageantry and planning to cancel for a little rain, but some of the floats are very old and apparently not rain resistant.
Seville men were very clean cut compared to the men in Barcelona
It seemed like all the bands played the same procession march music, but we all know I don't have the best ear for music.
Other than the general festiveness of Seville we checked out some of the sites including the Alcazar (aka palace).
entry way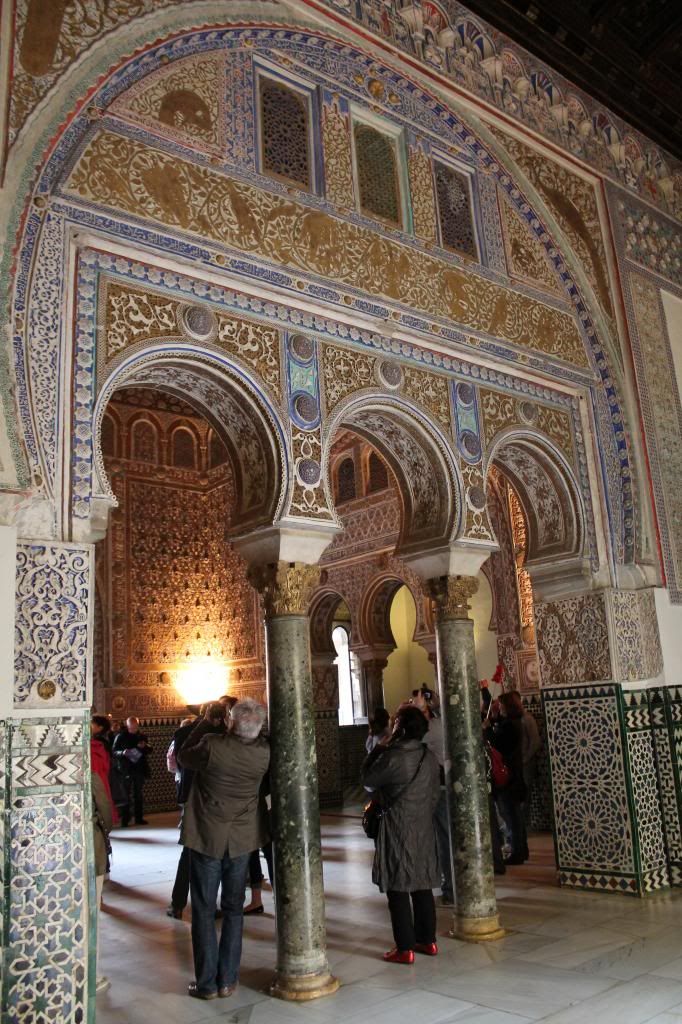 inside
interior garden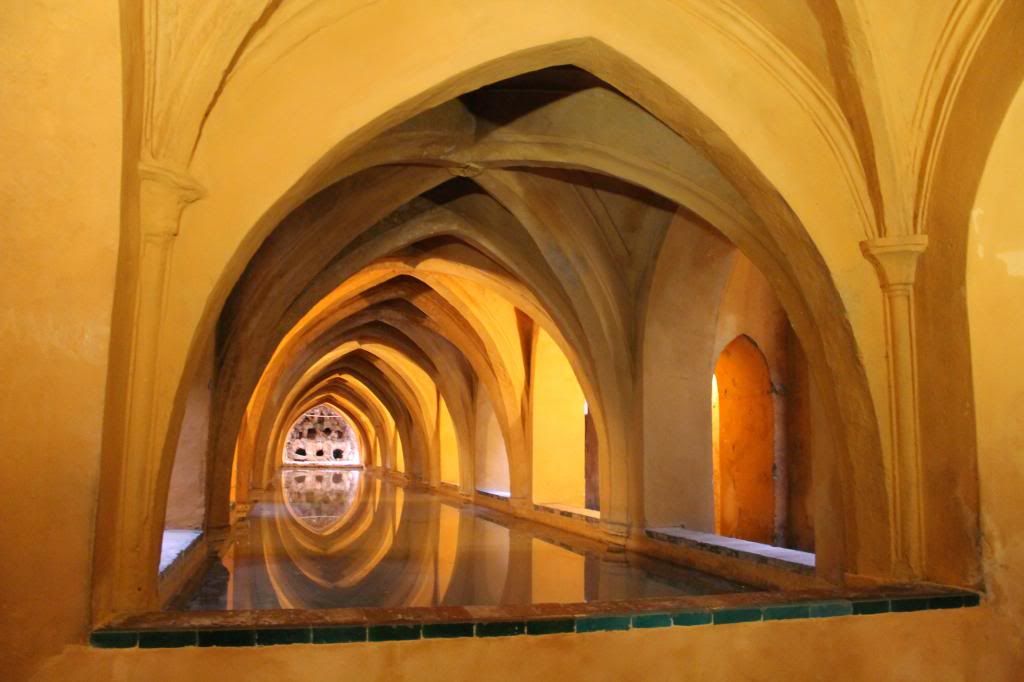 the bathroom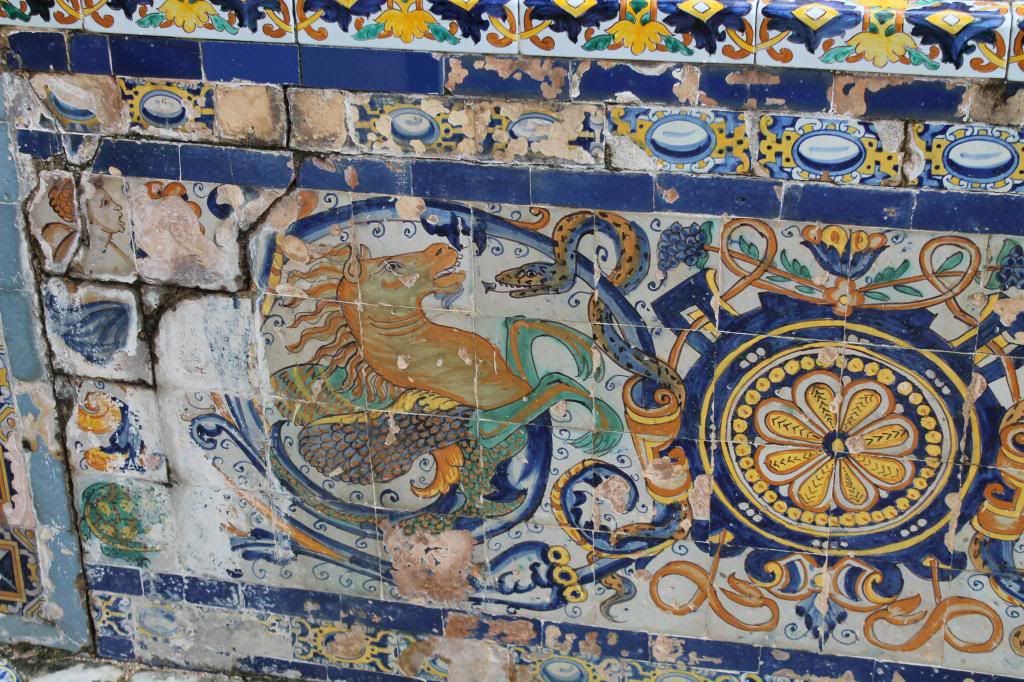 random wall
The gardens surrounding the Alcazar were very pretty, they had different garden styles and plenty of fountains.
the gardens
Bullfighting season doesn't begin till Easter Sunday (not that we were interested anyway) but we still walked by the stadium.
outside the bullfight arena
Not far from our hotel was a the Plaza de Espana in the Maria Luisa Park. Kendra and I first walked over while it was raining a bit. I ran back to the park on the morning of my birthday for a few miles and a little more exploring.
plaza de espana
trying some camera tricks
The Cathedral of St Mary was built from 1400-1500 on the site of the city's mosque. Its one of the largest cathedrals in the world. When they built the cathedral they left the Giralda, the minaret from the mosque, and converted it into a bell tower. For those of you in Kansas City the tower should look familiar; the
Giralda tower on the Country Club Plaza
was modeled after this one.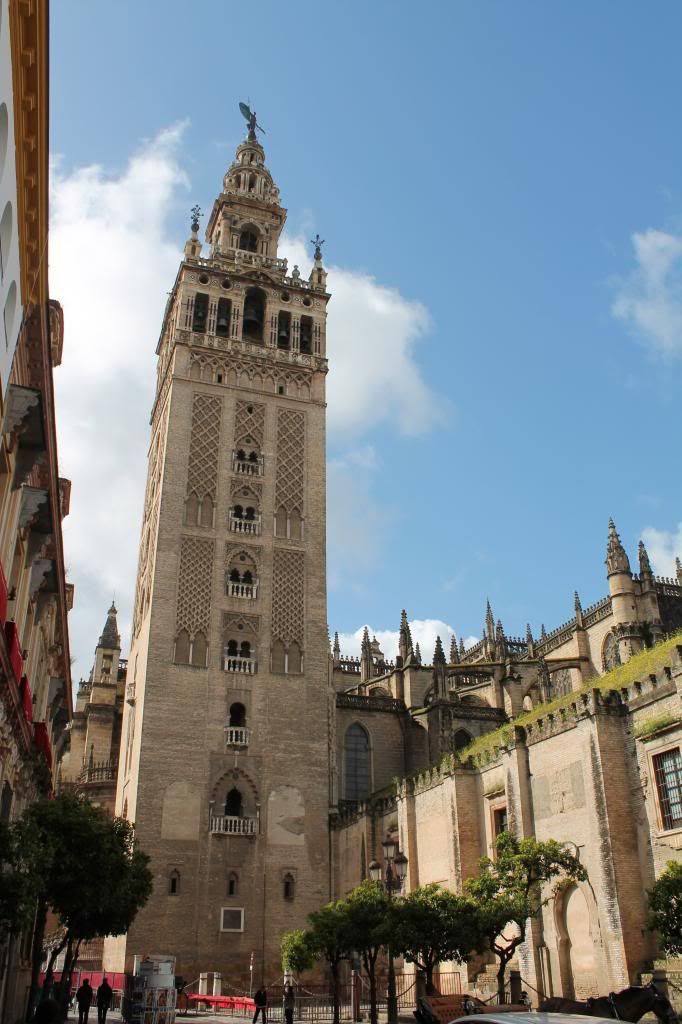 Also inside the Cathedral is the remains of Christopher Columbus.... or are they? Apparently his remains were moved around quite a bit in the years after his death. So these are his remains or they might still be in the Americas.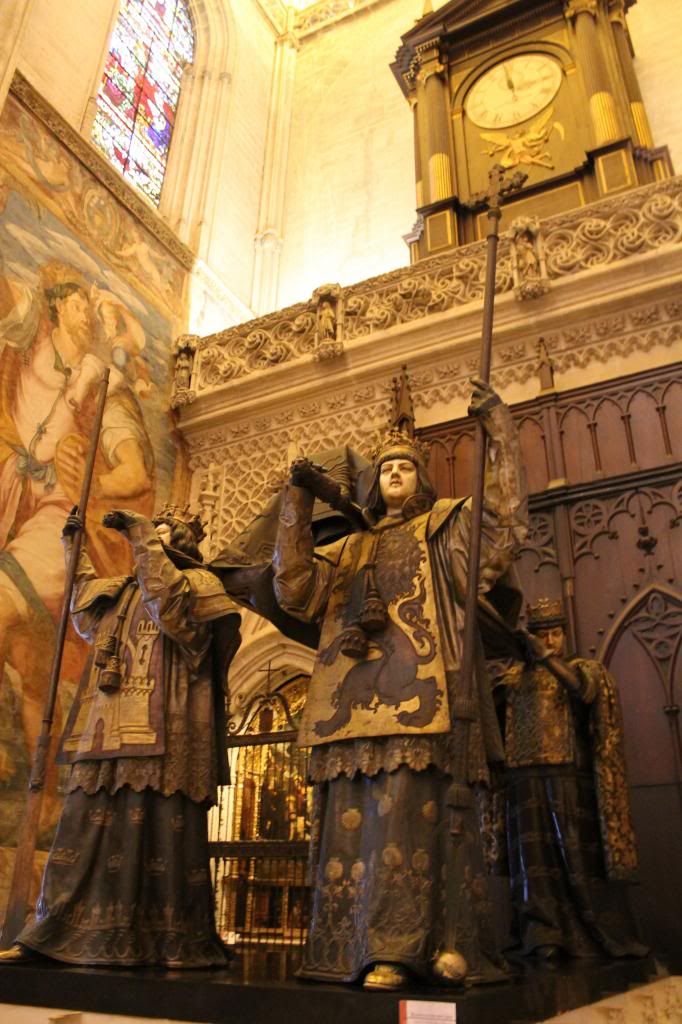 We were able to go to the top of the tower walking up ramp after ramp. It was an easy walk, but a little dizzying.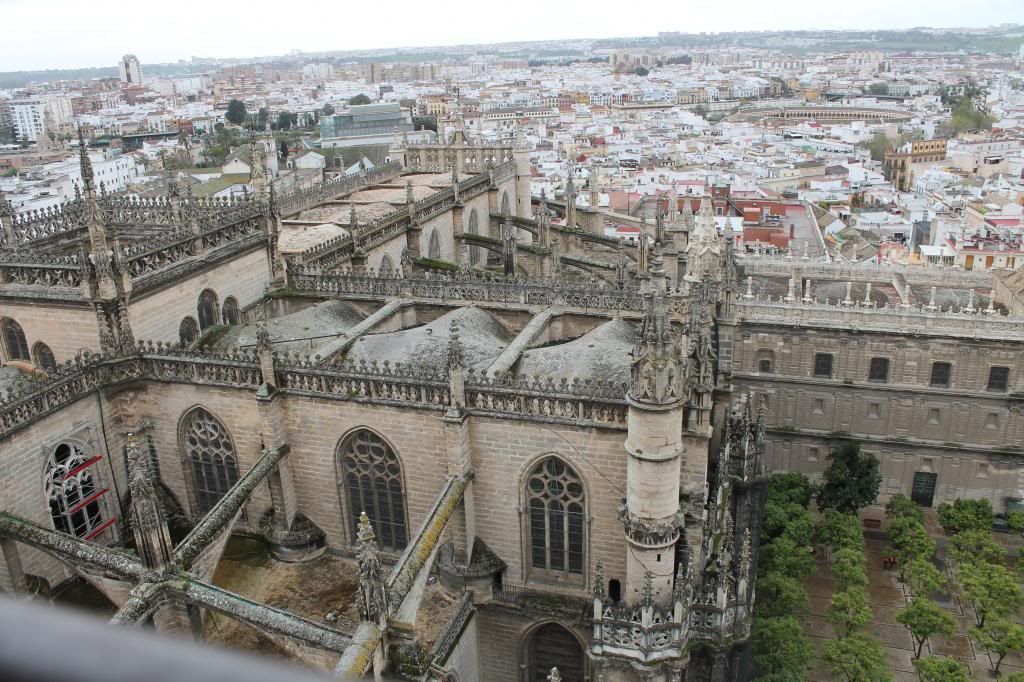 from the tower