The Logan Circle Community Association hosts a Holiday Homes Tour each year. I heard about it last year but was busy for most of the day. This year I purchased my tickets early and convinced my friend Matt, who was visiting from Texas, to join me on the walk around the neighborhood.
There was a mix of old and new homes on the tour. The "Holiday" portion of the tour was a lot less than I was expected. The only tours I'd been on in the past were in Missouri and they were always Christmas overloaded. There were a few touches here and there including some carolers at one house and a man playing Christmas tunes on a grand piano.
The first apartment didn't look like much from the outside, but ended up being really, cool and my favorite. It had some subtle decorations like rudolph below.
On house was very proud of itself. They had notes all over and the guides were trained to tell us how they were so environmentally friendly. I'm all for the environment, but these people were a little over the top.
does neon save energy?
reclaimed wood countertops
Two of the apartments were in a newer building that I pass by all the time. Little did I know they had a great people watching spot in their living room. Both places were very modern and the penthouse apartment had an amazing outdoor space.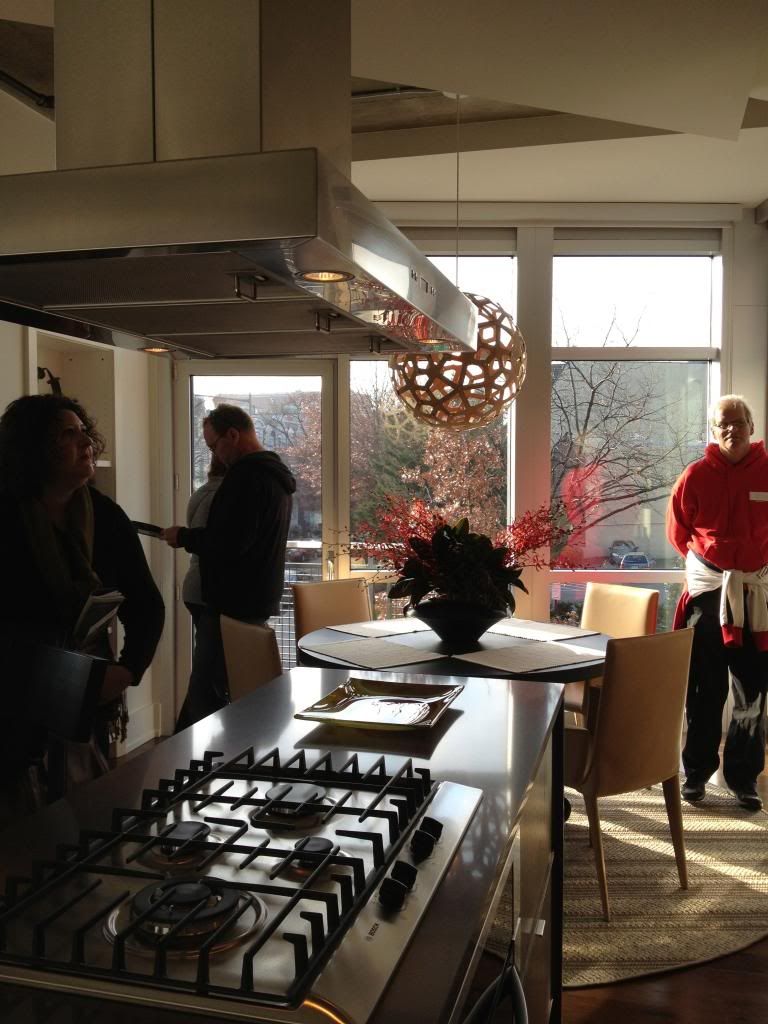 After the tour we stopped back at the Studio Theater to collect our wassail and snacks. They were playing holiday music and the wassail was delicious.
The tour was $25 a piece and took us about two hours (we skipped a church that was on the list).