This morning was the Jingle All the Way 8K in downtown DC. Last night I set my alarm for 7:30 am so I'd have an hour to get ready, eat and have a little coffee before heading down to the start, which is about a mile from my apartment. This morning I rolled over, glanced at the clock and thought I saw an 8, but maybe it was a 6... I looked again and it was 8:15! Apparently I either didn't turn the alarm on or I turned it off in my sleep (not unheard of). Luckily I had picked out my festive run attire the night before, but unluckily I heard some rain hitting the windows.
I had a few bites of oatmeal and coffee and headed out the door.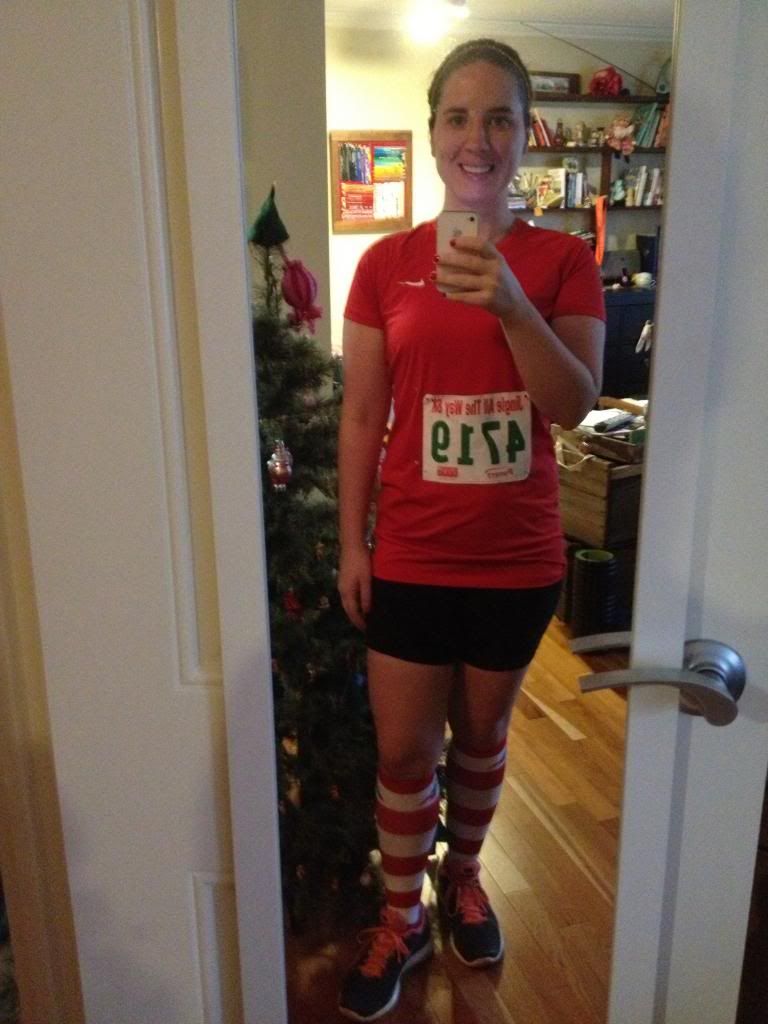 i went for the candy cane look
I ended up running the entire way down (adding an extra mile) and arriving with enough time to check my rain jacket. I worked my way up to the 8 min/mile pace group and arrived just in time for them to announce that the race would be starting 10 minutes late.
The course was the same as the St. Patrick's 8K I ran last spring. It is fairly flat, but with four U turns and several other turns it has its challenges. I dressed in my red, white, and green, but was way undercostumed compared to the other runners.
I don't know if it was the waking up late, extra mile warm up, puddles/ slick grates, but I was looking for the first mile marker from the beginning. But then after the first mile marker, runners started heading back and for the next two miles I had plenty of costumes to check out. There was even one guy running with a tuba (and playing songs). Once we hit mile four and were back on Pennsylvania Ave I got a second wind, but knew not to get too excited as they sneak in a little out and back right before the finish. The out and back was NBD and I managed to speed it up into the finish. My splits according to GPS:
So again I started out too fast.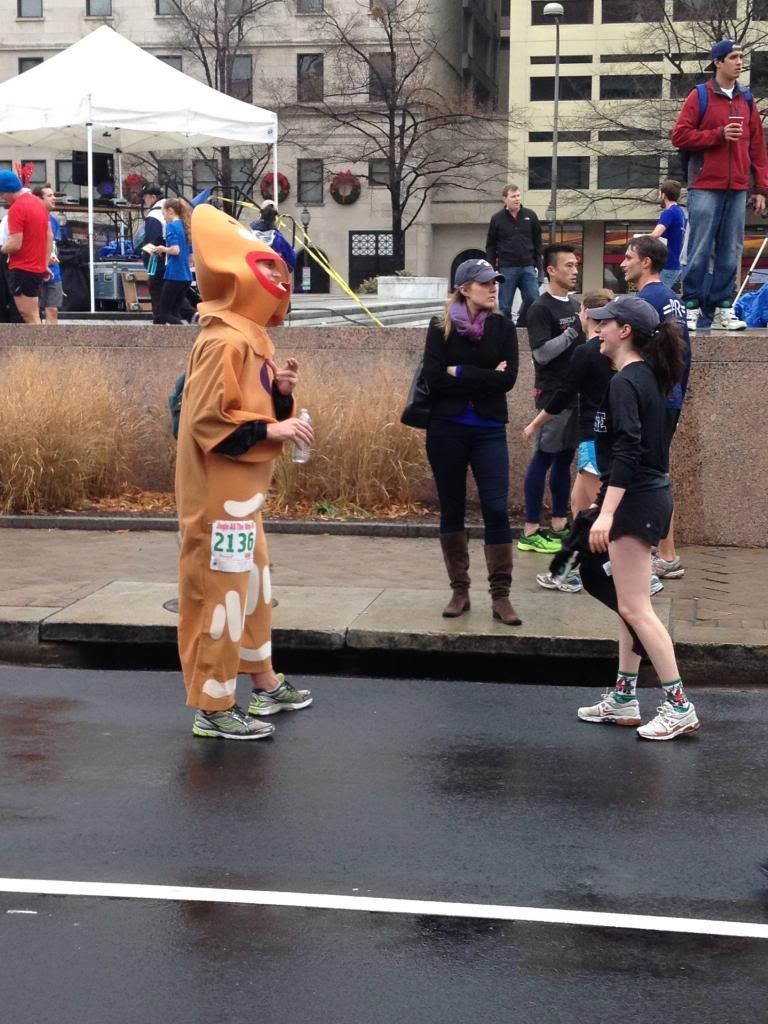 gingerbread man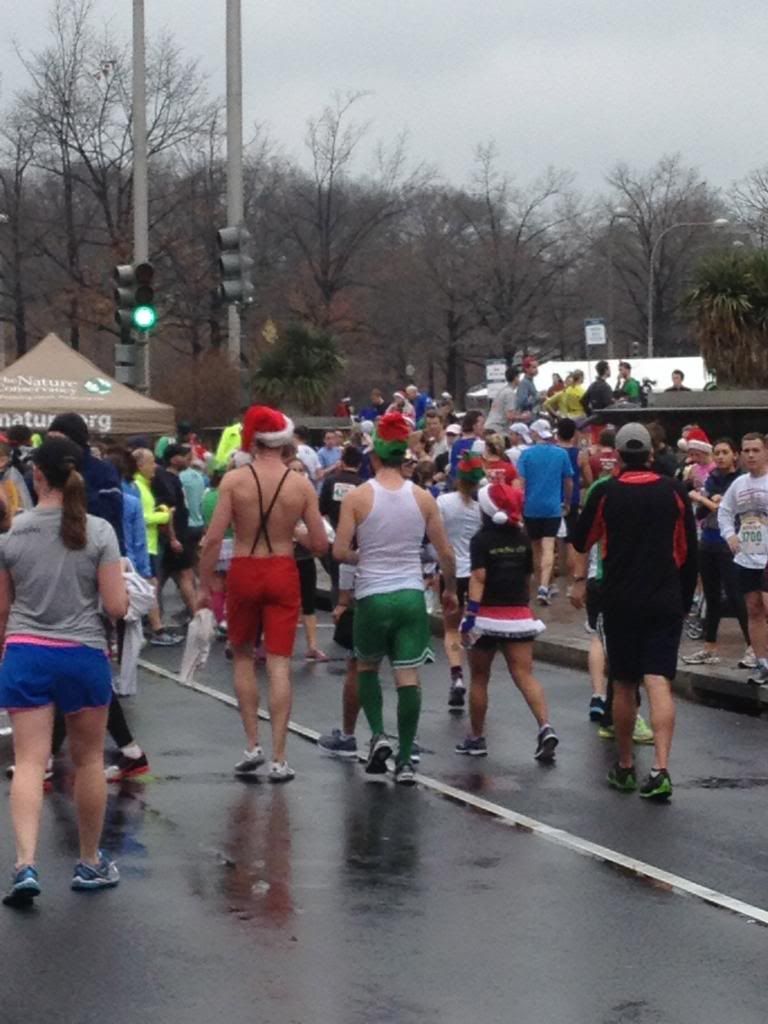 some more costume fun
Results- a 4 second PR! My goal was under 40, how does 4 seconds seem like such a long time while running? Next time, next time.