Hello all! I'm a little behind after spending a week at home in Missouri for Christmas. But don't worry, I'll catch you all up over a few posts.
Last Thursday there was a bit of a snow storm in Missouri, luckily my flight didn't get in till late so most of the roads had been cleared up and the trip home was mostly smooth.
The next morning I got up early to do some work and was greeted by a lovely sunrise.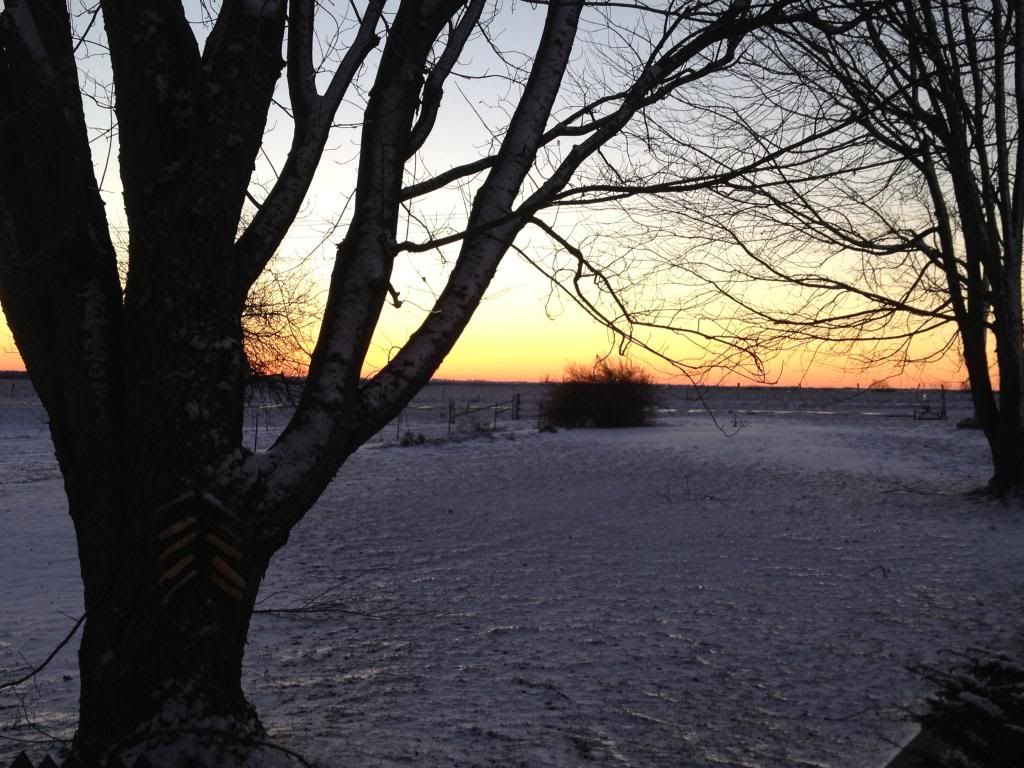 My sister and niece came down on Friday and we decorated the Christmas Tree. My parents still get a cedar tree from our property, so its not unusual for us to only put the tree up a few days before Christmas.
My niece enjoyed putting ornaments on the tree, mostly all on one branch.